Williams Grove Speedway to offer richest race in track history on Oct. 5 for National Open
STEVE HEISER
717-505-5446/@ydsports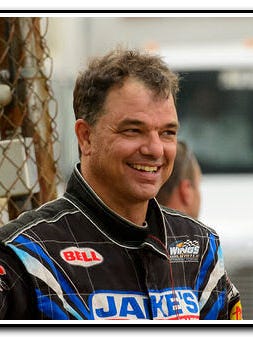 Williams Grove Speedway will hold the richest race in track history in October.
The winner of this year's 57th annual Champion Racing Oil National Open for the 410 sprint cars at the Grove on Saturday, Oct. 5, will pocket $65,000.
The race paid $56,000 to winner Lance Dewease in 2018. That's an increase of more than 16%.
The announcement was made in a speedway news release on Wednesday evening. The release said it will be the biggest cash payout ever for a sprint race in the East.
"Since 1939, for decades and decades, Williams Grove Speedway has represented the pinnacle of the sport of sprint car racing in the East," said Williams Grove owner Kathy Hughes in the news release. "Fans and drivers look to us and expect us to carry the torch high for the sport as the premier arena for sprint car racing in the East and taking this step just perpetuates and broadens our legacy as the leader in the industry on the East Coast."
The 40-lap Oct. 5 race will feature the World of Outlaws NOS Energy Drink Sprint Cars Series drivers, as well as the Pennsylvania Posse sprint stars. It's part of a two-day show that starts Friday, Oct. 4. Friday's event will pay $10,000 to win.
In addition to the boost in pay announced for the National Open, the speedway has also now posted an $8,000 paycheck to win the Friday, Sept. 27, National Open World of Outlaws Tune-Up.
The Williams Grove National Open paid $25,000 to win in 2001 before jumping to $30,000 in 2002 and then to $50,000 in 2006.
Save for two years when rains forced postponement, the World of Outlaws has sanctioned the Open every year since 1989.
The race went to 40 laps in 1993, with distances set at 50, 75, 100 and 150 laps at times since the event's inception.
Hastings' Michigan driver Gordon Johncock won the inaugural race. Johncock was also an Indy 500 winner.
Reach Steve Heiser at sheiser@yorkdispatch.com.