Lance Dewease drives to Kevin Gobrecht Memorial triumph at BAPS Motor Speedway
STAFF REPORT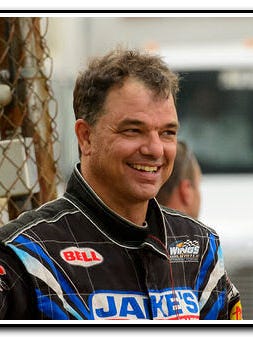 Lance Dewease won the 30-lap Kevin Gobrecht Memorial Race at BAPS Motor Speedway Thursday evening.
Dewease's sixth overall win on the season was worth $4,900, and came just one week after he was inducted in the National Sprint Car Hall of Fame. 
Dewease started eighth, and took the lead on the 14th lap. Dewease scored the win over Spring Grove's Greg Hodnett. Danny Dietrich finished third, with Brock Zearfoss and Ryan Smith in the top five. Rounding out the top 10 finishers were: Parker Price-Miller, Cale Conley, Fred Rahmer, Lucas Wolf and Brian Montieth. 
In the 25-lap super-sportsman feature, Lewisberry's Scott Dellinger scored the win. Dellinger started 11th and took the lead on the 18th lap. Frankie Herr finished second, with Kenny Edkin, Nate Young and Kimmie Barrick in the top five. Rounding out the top 10 were Chase Gutshall, Bruce Buckwalter Jr., Doug Dodson, Mike Enders and Russ Mitten.