Lance Dewease ends Kyle Larson's Pa. Sprint Car Speedweek win streak at Hagerstown
BRYAN HOUSEHOLDER
505-5403/@ydsports
Lance Dewease won the Pa. Sprint Car Speedweek race Wednesday at Hagerstown Speedway.
That victory ended Kyle Larson's three-race winning streak during Speedweek.
Larson finished 11th in Wednesday's race. He'll now return to his full-time job as a NASCAR star.
Kyle Larson's winning streak is over.
Larson had earned three straight Pennsylvania Sprint Car Speedweek victories heading into Wednesday's event at Hagerstown Speedway.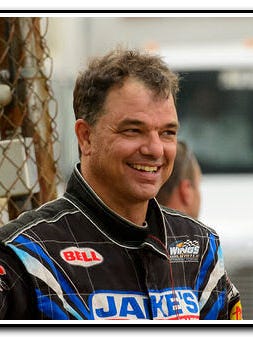 On Wednesday, however, the NASCAR Monster Cup leader settled for an 11th-place finish when Speedweek moved south of the border to the Maryland track.
The Pennsylvania Posse was back on top on Wednesday at the Hub City Oval, with Lance Dewease scoring the victory in the 30-lap feature event, earning $5,000.
Dewease started 10th and worked his way forward. Speedweek point leader Freddie Rahmer led from the pole position. It wasn't until the 27th lap that Dewease was able to make his move by Rahmer for the lead. Dewease went on to score the win over Rahmer, with Rico Abreu in third. Ryan Smith and Danny Dietrich completed the top five.
Rounding out the top 10 were Mike Wagner, T.J. Stutts, Lucas Wolfe, Dale Blaney and Trey Starks.
Wednesday marked Larson's final 2017 Speedweek appearance. He'll now get back to his full-time job as a NASCAR driver. The Monster Cup race this weekend is Saturday night at Kentucky Speedway.
Speedweek was scheduled to continue at Port Royal Speedway on Thursday evening. However, after sustaining two bouts of rain earlier in the day, and with the expectation of moderate to heavy rain lasting through the evening, Port Royal canceled the Thursday racing program.
Speedweek will continue at Williams Grove Speedway on Friday, at Port Royal on Saturday and will conclude Sunday at Selinsgrove Speedway.
Reach Bryan Householder at sports@yorkdispatch.com.