Lance Dewease earns Speedweek sprint win at Hagerstown
STAFF REPORT
Lance Dewease earned $5,000 for Wednesday's win at Hagerstown.
Ryan Smith took second, while Stevie Smith was third.
Lance Dewease won the Pennsylvania Sprint Car Speedweek feature at Hagerstown Speedway Wednesday evening.
Dewease's win was worth $5,000.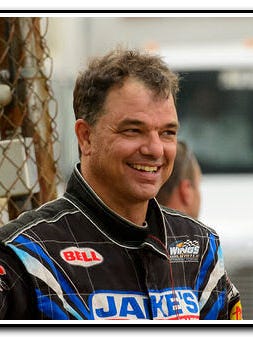 Dewease started second and chased pole-sitter Stevie Smith for the first 10 laps of 30-lap event. He took the lead on the 11th lap and went on to score the victory over Ryan Smith. Stevie Smith finished third, with Danny Dietrich and Spring Grove's Greg Hodnett in the top five.
Rounding out the top 10 were Doug Esh, Brent Marks, Freddie Rahmer, Alan Krimes and Dave Blaney.
Speedweek moves to Port Royal Speedway on Thursday night.