NAGY: Team wrestling championships a PIAA money grab
CHRIS NAGY
(Sunbury) Daily Item (TNS)
Twenty teams in Pa. have elected not to participate in district dual meet team championships.
The PIAA started the state team wrestling championships in 1999.
It's time to end the state team event so wrestlers can focus on the PIAA individual tournament.
Living in Pennsylvania, two things are for certain — death and if it makes money, the Pennsylvania Intercollegiate Athletic Association (PIAA) will exploit it.
Yeah, there are taxes, potholes and groundhogs but the first two are absolute certainties.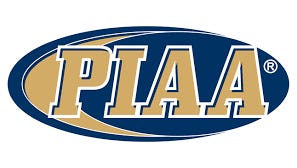 Since I really don't have to touch on the first one, let's get right into the second one.
The PIAA is a non-profit organization which governs interscholastic athletics in the state. It holds championships, certifies officials and so on and is run by some of the smartest people I know.
So, it is no surprise that when it comes to making money, the PIAA is always looking to expand its bank account — even though it is a non-profit.
Of all the championships the PIAA hosts, it can be argued that one is a cash cow and two others get close to breaking even. The two close to making a profit – football and basketball – had their championships grow this year. Football now has six championship games instead of four and basketball now has 12 instead of eight.
That should help the bottom line, and I have no problem with that. Expanding the classes doesn't do anything to the regular season, gives more teams a chance at winning a title and levels the playing field a little in the sports.
Where I have a problem is when you exploit something in an obvious money grab that impacts a sport.
Wrestling a cash cow: That one cash cow I speak of is wrestling. The PIAA wrestling championships sell out every year and for three days the Giant Center in Hershey is the place to be. It is the perfect end to the season as wrestlers from around the state go at it for individual gold. There is even a team title. Up until 1999, the only way to win wrestling gold was to be in Hershey at the end of the season.
That is when the PIAA said, "I wonder if I can make more money from wrestling?"
Low and behold the PIAA Wrestling Team Championships were born. So let's get this straight, wrestlers spend the entire season watching weight and trying to peak for a stretch of four individual tournaments at the end of the season, but because the sport makes money and is popular why don't we throw two more weeks of tournaments at them.
That makes as much sense now as it did in 1999.
Coaches now have to worry about wrestlers peaking too soon, making sure weights stay on track and so much more. Plus, this has thrown in two more weeks of actual hard competition, which means injuries can happen during a stretch when wrestlers normally should be getting ready to reach their ultimate goal — an individual state championship.
Teams electing not to participate: My argument is solid, but don't take my word for it.
Since 2003, the number of teams that have qualified for their district dual meet tournaments and have elected out has steadily increased. This season a total of 20 teams elected not to participate.
Most of these were by vote of the team, because, let's face it, wrestlers understand what the ultimate prize is.
It is time to end this experiment and put wrestling back on its normal calendar like it was before 1999.
It is time that the only certain things in life are death and taxes.