One York-Adams team still alive in the chase for a PIAA spring sports state championship
STEVE HEISER
717-505-5446/@ydsports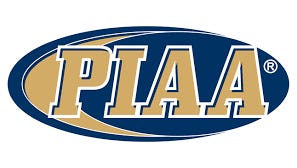 There's one York-Adams program still alive in the chase for a state high school spring sports championship.
The Delone Catholic baseball team is the only local program left in the PIAA playoffs.
The Squires advanced to the state Class 2-A quarterfinals on Monday with a 9-3 triumph over Dock Mennonite at Widener University in Chester County in a battle of district champions.
Please consider subscribing to support local journalism.
Delone was coming off a District 3 title, while Dock Mennonite was the District 1 champion.
Delone will next take on District 11 champion Schuylkill Haven at 2 p.m. Thursday at Cedar Cliff High School. Schuylkill Haven (15-8) won its first-round 2-A state playoff game on Monday over District 12 champion Masterman, 5-4.
Against Dock Mennonite, The Squires trailed 2-1 after three innings when they plated three fourth-inning runs to take the lead for good at 4-2. Aidan Wittmer delivered an RBI single in that frame, while the other two runs scored on a balk and a wild pitch.
Dock Mennonite pulled to within 4-3 with a sixth-inning run, but Delone put the contest out of reach with a five-run seventh-inning outburst, which featured a two-run single from Brady Dettinburn, RBI singles from Trent Giraffa and Ryan Moore and a bases-loaded walk from Nic Pierce.
Brodie Collins doubled and tripled for Delone, with his triple plating Delone's first run in the first inning.
Jake Sherdel pitched a complete game for the Squires, scattering 12 hits. He struck out six without a walk. 
The Squires improved to 18-5, while Dock Mennonite finished at 16-5.
The other four York-Adams teams that had still been alive in the state playoffs all suffered defeats on Monday.
Susquehannock drops 1-0 baseball decision: In baseball, Susquehannock dropped a 1-0 decision to District 4 champion Selinsgrove in a 5-A first-round contest at Bowman Field in Williamsport.
The Warriors, the third-place team from District 3, finished at 21-6. Selinsgrove moved to 21-2.
Selinsgrove plated the game's only run in the third inning.
The Warriors were outhit, 6-2. Susquehannock committed four errors.
Selinsgrove's Ryan Reich, who is committed to Seton Hall, pitched the shutout. He struck out nine and walked two, retiring the last 10 batters he faced. For the season, Reich is 6-1 with a 1.27 ERA. 
Susquehannock junior Joe Smith pitched well in defeat, going the distance, but took the loss. He struck out four without a walk.
Littlestown loses 9-0 in baseball: In a 4-A baseball opener, District 3 runner-up Littlestown (14-8) dropped a 9-0 decision at District 1 champion Holy Ghost Prep (16-5).
Littlestown was outhit 14-2.
Holy Ghost Prep had seven extra-base hits, including three homers.
Brandon Morgret and Nate Thomas had Littlestown's hits. Ryan Jones drew two walks.
South Western falls in softball: In 5-A softball, South Western (18-5) fell at District 2 champion Pittston Area, 13-0, in a game ended after 4½ innings because of the 10-run mercy rule.
Pittston improved to 22-0.
South Western was outhit 11-3.
Gianna Adams pitched the shutout for Pittston, striking out seven without a walk.
Riley Crowl doubled for South Western, which also got hits from Morgan Stalnecker and Emalee Reed.
Fairfield's softball season ends: In 2-A softball, District 3 runner-up Fairfield (15-6) suffered a 6-1 loss vs. District 6 chamion Southern Huntingdon (21-3) at Orbisonia.
Fairfield stranded eight runners, including six in scoring position.
Fairfield's Ellie Snyder had two hits, including a double, and drove in the Fairfield run.
Kira Weikert pitched a complete-game four-hitter for Fairfield, but her defense committed five errors behind her. 
Reach Steve Heiser at sheiser@yorkdispatch.com or on Twitter at @ydsports.