PIAA suspends basketball, 2-A swimming championships because of coronavirus concerns
ROB ROSE
717-505-5418/@robrosesports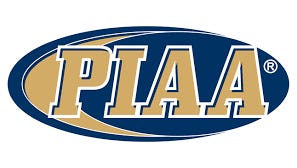 Like professional sports organizations such as the NBA, NHL, MLB and MLS, the PIAA has announced it will suspend its basketball and Class 2-A swimming and diving championships for a period of at least two weeks.
In a news release, the PIAA said it hopes that a two-week break will allow schools time to perform self-assessments and make decisions to promote the best health conditions in their communities.
"The Board of Directors are committed to promoting an environment of healthy athletic competition that is consistent with current health department and the Center for the Disease Control guidelines," PIAA executive director Robert A. Lombardi said in the release.
The basketball tournaments were originally scheduled to conclude on March 21. 
When (and if) the tournaments resume, they will involve limited spectators, health certification by authorized medical personnel and changes to game-day procedures.
Reaction from New Oxford coach: The New Oxford High boys' basketball team was scheduled to play its PIAA 5-A quarterfinal game against Milton Hershey on Friday. New Oxford coach Nate Myers said that while the team is disappointed to not play Friday, the priority is making sure nobody is put at risk.
"Obviously, we still might want to play, and we still might have that opportunity to play, but at the same time we do not want to put anyone's health or safety in danger," Myers said. 
Myers added that currently the Colonials will be allowed to practice while the tournament is suspended, but will need to work with spring sports' coaches to coordinate how athletes playing multiple sports will practice. 
The New Oxford boys are one of four York-Adams League teams to make the PIAA basketball quarterfinals. The others are the Central York girls (6-A), Gettysburg girls (5-A) and Delone Catholic girls (3-A).
In a video provided by Central York head coach Scott Wisner, the Central girls discussed their feelings on the postponement.
"We were really on a nice roll and it kind of just ruins our momentum," said senior Emily Prowell, one of Central's team leaders.
Central had been scheduled to play (Bethlehem) Freedom on Friday in the Elite Eight.
Swimming also suspended: In addition to the announcement regarding the basketball tournaments, the PIAA has also suspended the 2-A swimming and diving championships. Susquehannock's Logan McFadden was expected to be a major gold-medal threat in several events at that meet.
The PIAA said it will provide more information as the the CDC and Pennsylvania Department of Health regulations are monitored.
The 3-A swimming and diving championships finished Thursday. The event involved only limited spectators and concluded Thursday afternoon, instead of Thursday night, using a truncated format.
York-Adams League: York-Adams League executive director Chuck Abbott said that, for now, the plan is for the league's spring sports season to continue as planned. Abbott added that the situation is being monitored and could change in the future.
Abbott also added that individual schools have the ability to decide that they won't participate in spring sports.
As of Thursday afternoon, the scheduled boys' tennis matches involving Y-A teams set for Thursday and Friday were still on as scheduled. Other than the PIAA events, they were the only high school events on the local calendar through Saturday.
York College: The York College athletic department announced that it has suspended all intercollegiate athletics activity (competition, travel and practice) from Saturday, March 14, through Sunday, March 29.
In a news release, the college said it will be monitoring the situation over the next two weeks to determine if further action is warranted.
York's Eric Hutchinson was scheduled to compete in the NCAA Division III Wrestling Championships on Friday and Saturday in Cedar Rapids, Iowa, but that event was canceled by the NCAA. Hutchinson (32-4) was set to compete in the 149-pound class.
Additionally, York's men's tennis match on Friday at home vs. Cabrini was postponed.
York's baseball and softball games on Thursday were played as scheduled.
York Revolution: Additionally, the York Revolution issued a statement that it is monitoring the situation, emphasizing that the health of fans and players is the organization's top priority. 
The statement did not mention any possible postponement of events. The Revs' season is set to open April 30 at Sugar Land. York's home opener is scheduled for May 8.
The Revs' later released another statement saying that at this time, there has been no decision to delay the start of the season, but the situation will continue to be monitored.
Penn State: Penn State issued a statement Thursday that all football-related activities will be postponed until further notice.
That includes practice, recruiting, media availabilities and the team's Pro Day. A final decision on the annual Blue-White Game, scheduled for April 18, has not been made.
Wednesday, Penn State announced that all home athletic events through April 3 would no longer be open to the general public.
Penn State York athletic director Jeff Barkdoll told The York Dispatch Thursday that effective immediately all athletic activities have been postponed indefinitely.
Reach Rob Rose at rrose@yorkdispatch.com.