PALATTELLA: In dispute with PIAA, Pennsylvania superintendent making his voice heard
ED PALATTELLA
Erie Times-News (TNS)
Millcreek Superintendent Bill Hall has tackled the PIAA in the boundary-nonboundary dispute.
Hall believes nonboundary schools have an unfair edge over boundary schools come playoff time.
Hall is pushing the PIAA to consider separate playoffs for boundary and nonboundary schools.
You would not have been out of bounds if you thought Millcreek Superintendent Bill Hall was throwing the equivalent of a Hail Mary pass months ago when he decided to take on the Pennsylvania Interscholastic Athletic Association.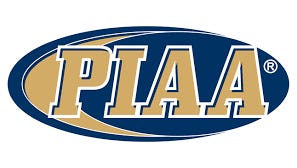 The PIAA for years had heard concerns about whether private high schools have an unfair advantage over public high schools, especially in high-profile sports such as basketball and football.
But the PIAA this year moved on the issue like never before. It tightened transfer rules for student-athletes and adopted a formula to further competitive balance starting in 2020-21.
And more changes could be on the way.
"This is a long time coming," Hall said the other day.
Boundary vs. nonboundary: With support from superintendents in Erie County and statewide, Hall and group of public school officials got more vocal in the spring and summer about the competitiveness issue. And the group is continuing to push the PIAA to allow separate playoffs for what are known as boundary and nonboundary schools.
Boundary schools are traditional public schools, which, with a few exceptions, can draw students only from a specific geographic region. Nonboundary schools, such as private schools and charter schools, can draw students from anywhere throughout the state, and even out of state.
In Erie County, where nonboundary schools such as Cathedral Preparatory School and Villa Maria Academy have become athletic powerhouses, those who oppose Hall's effort raise legitimate questions about whether the PIAA should approve separate playoffs that would segregate private schools from their public counterparts.
The 1972 law is key: A 1972 state law, Act 219, which allowed private schools to become members of the PIAA, holds great weight.
So does the idea that competition is good, that it drives schools and students to improve so they might one day eclipse the likes of a Cathedral Prep and be the best football team in the state.
Hall, 58, played football and basketball at Venango Christian High School in Oil City, now Venango Catholic High School, and at Mercyhurst College, now Mercyhurst University. He was a PIAA basketball official for more than 20 years until the early 2000s.
Hall said he is all for competition, as long as it occurs on a level playing field. Separate playoffs, he said, would help achieve that goal, and he said the 1972 law does not prohibit them.
Getting the PIAA to listen: Whether or not you agree with the idea of separate playoffs, you have to give Hall this: In football-mad and tradition-bound Pennsylvania, he has at least gotten the PIAA to listen to him and the other superintendents.
In mid-June, as Hall and others pressed their case, PIAA Executive Director Robert Lombardi was dismissive of their ideas.
"Everybody has heard from a few rogue superintendents out there who think they're going to come up with some crazy plan," Lombardi said then. "Those plans aren't going to happen."
Less than sixth months later, on Nov. 14, the PIAA Competition Committee met with Hall and other superintendents at the PIAA headquarters in Mechanicsburg.
Divide still exists: The divide still exists, especially over the 1972 law. Hall said his group is waiting on the General Assembly's Athletic Oversight Committee to offer its interpretation of the statute. In September, after a hearing with Hall and other public school officials, the committee said it would launch a legal examination.
The PIAA is still sticking by its interpretation of the 1972 law, and the PIAA and the superintendents, based on the debate on Nov. 14, differ over the definitions of boundary and non-boundary. But the PIAA said it is open to further discussions.
"It is very encouraging," Hall said of the results of the Nov. 14 meeting. "For the first time, we were all in the same room. Let's keep the conversation going."
The outcome of Hall's effort is still very much up in the air. But the effort is getting closer to reaching its target. It can no longer be considered just another Hail Mary pass.
Erie Times-News staff writers share their views from behind the scenes, stories and bylines. Ed Palattella can be reached at 870-1813. Send email to ed.palattella@timesnews.com.