HEISER: York-Adams football fans can now shift their focus to their District 3 neighbors
STEVE HEISER
717-505-5446/@ydsports
There are four District 3 football teams still alive in the PIAA playoffs.
Harrisburg is playing in Class 6-A, while Manheim Central is alive in Class 5-A.
Bishop McDevitt is still alive for a 4-A state title, while Middletown is still competing in 3-A.
It's time to expand our horizons a bit.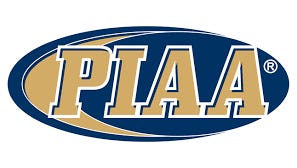 When the final whistle blew Saturday during a cold, rainy, miserable afternoon at Shamokin High School, the curtain closed on the York-Adams League football season.
The finale, as always, featured a local loss. This time, York Catholic was the last area team left standing, but the Fighting Irish were no match for the Coal Region juggernaut known as Southern Columbia.
The two-time defending state champion Tigers rolled 56-23 in the PIAA Class 2-A quarterfinal.
The Irish defeat means the Y-A League will go at least another year without producing its first state football champion.
That doesn't mean, however, that the high school football season is over — far from it. If you're a true fan of Pennsylvania prep football, this is actually the most engrossing time of year.
That's because we're down to the state semifinals in each of the six PIAA classifications. Over the next two weekends, there will be blue-chip recruits and highly-ranked teams competing all over the state in the pursuit of elusive state football gold medals.
Strong senior class led York Catholic football
York Catholic routed by Southern Columbia
It's true, none of them are from the Y-A League, but four of them are from nearby District 3 schools. They are all high-profile programs that local football fans are very familiar with. In addition, none of the four teams are more than 35 miles from Continental Square.
Since we can't cheer on our Y-A teams anymore, we might as well shift our support to some of our District 3 neighbors. A regional state champion (or champions) will reflect well on all of the programs in the district.
That's why it's time to expand our horizons outside of the borders of York and Adams counties. Let's take a look at the challenges awaiting our District 3 brethren in the PIAA football semifinals:
Class 6-A semifinal — Harrisburg (12-1) vs. Coatesville (14-0) at Hersheypark Stadium, 1 p.m. Saturday: Let's start with the match-up that likely has the most York County interest.
First of all, this game is in the marquee 6-A class. There's no denying that the games featuring the biggest schools also tend to draw the biggest crowds and the most attention. Secondly, the game is just up the road in Hershey.
This game also has a couple of other interesting story lines of regional interest.
District 1 6-A champ Coatesville is led by former York High head coach Matt Ortega, who was also once the defensive coordinator at Harrisburg.
Ortega's offensive coordinator, meanwhile, is well-known veteran coach Jim Catafio, who was a head coach for several District 3 schools, including Conestoga Valley, Wilson and Cedar Cliff.
Coatesville has lit up the scoreboard this season behind QB Ricky Ortega (Matt's son), wideout Dapree Bryant and Michigan State-bound halfback Aaron Young.
The Red Raiders have also already pounded Harrisburg once this season, 37-6, but that was in the season opener on Aug. 25.
The Cougars, led by Texas A&M recruit Andre White Jr. at inside linebacker, will be on a mission to prove that things have changed dramatically since then.
Since that loss, Harrisburg has won 13 straight, all by double digits, and has not allowed more than 17 points in a game. Coatesville, meanwhile, has scored at least 35 points in each of its games. It should be a fascinating clash of styles.
In the latest TribLive High School Sports Network 6-A state rankings, Coatesville is No. 2 and Harrisburg is No. 3. Both teams are chasing their first-ever state crowns.
Ortega led Coatesville to a runner-up state finish in 2012 in Class 4-A.
Class 5-A semifinal — Manheim Central (14-0) vs. Upper Dublin (13-1) at Wissahickon High School, 7 p.m. Friday: The Barons are chasing their second state championship, with their previous title coming in 2003 in 3-A.
Manheim Central has been ranked No. 1 all season in 5-A in the TribLive poll, while District 1 champ Upper Dublin just moved up to No. 4.
The Barons are coming off an impressive 48-14 demolition of a strong Cocalico side in the District 3 5-A title game, giving Manheim Central its 18th district crown. That same Cocalico team had rolled past York High the week before, 61-35.
Manheim Central is paced by junior QB Evan Simon, who already has scholarship offers from Pitt and West Virginia, among others.
Class 4-A semifinal — Bishop McDevitt (13-1) vs. Erie Cathedral Prep (11-3) at Altoona High School, 7 p.m. Friday: Don't let Cathedral Prep's record fool you. The two-time defending 4-A state champion Ramblers are seriously good — again.
Two of Prep's three losses this season came to out-of-state powers (St. Edward from Ohio and Clarkson North from Canada), while the other came to western Pennsylvania power Pittsburgh Central Catholic.
McDevitt, meanwhile, is chasing its second state title, just like Manheim Central. The Crusaders took the 2-A crown in 1995.
Wideout Nazir Burnett, who has nearly 1,600 receiving yards, leads McDevitt. He has offers from West Virginia, Pitt, Syracuse and Boston College, among others.
The TribLive rankings have McDevitt at No. 1 and Prep at No. 3.
Class 3-A semifinal — Middletown (13-1) vs. Scranton Prep (13-1) at Bethlehem High School, 7 p.m. Friday: After two straight state runner-up finishes in 3-A, the Blue Raiders are hoping to earn the first PIAA football championship in school history.
The Raiders enter at No. 2 in the TribLive 3-A state poll, while Scranton Prep comes in at No. 3.
Middletown running back Jose Lopez is coming off a career-high 261-yard rushing effort in a 21-14 state quarterfinal win over Conwell-Egan.
Lopez was the Mid-Penn Capital Division Offensive MVP, while Middletown lineman Cole Senior won that same honor on the defensive side of the ball.
Overview: So, that's brief overview of the challenges awaiting the District 3 survivors.
Since the the PIAA football playoffs started in 1988, only 11 District 3 teams have captured state titles, with the last being Wyomissing in 2012 in 2-A. Will there be a 12th champion in 2018? We'll find out in a couple of weeks.
It should be fun to watch for folks here in York County, even if the Y-A League doesn't have a dog in the fight.
Steve Heiser is sports editor of The York Dispatch. He can be reached at sheiser@yorkdispatch.com.
STATE CHAMPIONS FROM DISTRICT 3
Following is a list of the 11 District 3 teams to claim PIAA state football titles:
1988: 1-A, Camp Hill, 18, Cambridge Springs 7
1992: 4-A, Cumberland Valley 28, Upper Saint Clair 12
1992: 1-A, Scotland School 24, Smethport Area 7
1995: 2-A, Bishop McDevitt 29, Burrell 0
2003: 3-A, Manheim Central 39, Pine-Richland 38
2007.: 1-A, Steelton-Highspire 34, Serra Catholic 15
2008: 1-A, Steelton-Highspire 35, Clairton 16
2009: 2-A, Lancaster Catholic 21, Greensburg Central Catholic 14
2011: 2-A, Lancaster Catholic 17, Tyrone Area 7
2011: 4-A, Central Dauphin 14, North Penn 7
2012: 2-A, Wyomissing 17, Aliquippa 14
Source: PIAA.org.