Pennsylvania district opts out of high school sports in fall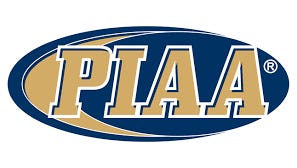 The Norristown Area School District became one of the first in the state Thursday to suspend high school sports for the fall.
The district's decision came a day after the PIAA's board of directors voted unanimously to move forward with a plan that would see fall sports start with a normal schedule, but with a number of precautionary measures.  
More:PIAA board approves start of fall sports season
More:York-Adams football coaches express some concerns with PIAA recommendations
"We recognize the angst this will bring for our student athletes, coaches, and gameday staff, but it is the health and safety of those groups and their families that are paramount to the district," the Norristown School District  said in a statement on Twitter.
"If we cannot guarantee a safe return to the classroom, we cannot guarantee a safe return to the field, course, sidelines, courts or locker rooms."
Norristown Superintendent Christopher Dormer said earlier this week that classes would be entirely online this fall. The virtual classes will continue at least until January.
Norristown is located in Montgomery County, just outside of Philadelphia. It is a member of the Suburban One League.
Football, soccer, field hockey, golf, cross country, tennis and girls' volleyball were all approved Wednesday by the PIAA to begin their seasons on time in August.
Fall sports are currently scheduled to begin practice on Aug. 17 and competitions three days later.
PIAA executive director Robert Lombardi said it is up to individual school districts to decide whether they will have in-person, virtual or hybrid schooling, but the type of class meetings won't impact a team's ability to participate in fall sports.
Because of policies that allow students who chose a cyber education to participate in sports, schools offering fully virtual learning would not prevent the student-athletes from playing their sport.
York Suburban and South Western are the first two York County districts to approve hybrid returns to the classroom, while West Shore became the first school district in York County to move all classes online to begin the year. 
West York Area school board members decided on Tuesday to adopt a hybrid model instead of an earlier plan for a full reopening.
— Ron Musselman can be reached at rmusselman@yorkdispatch.com or via Twitter at @ronmusselman8.