OPED: Long-term budget reform needed
NATHAN A. BENEFIELD
Guest-columnist
If you had to get a loan to pay your bills, would you say your family budget is balanced? Or even consider yourself in good financial shape? Sadly, that's exactly what lawmakers and Governor Wolf did during this year's state budget negotiations.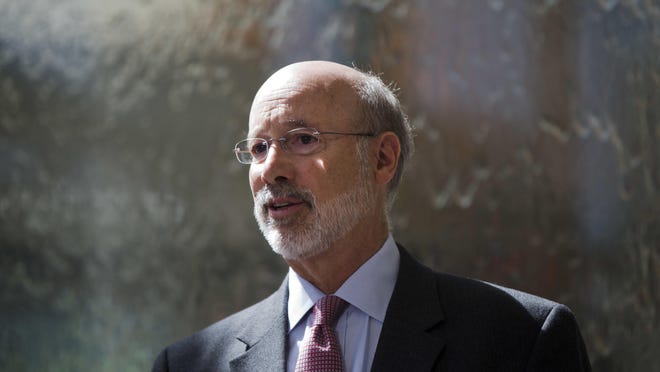 While the budget is finally complete, it borrows $200 million to appear to be "balanced." Outside of the Harrisburg bubble, borrowing is the hallmark of an unbalanced budget. Don't be surprised when that loan becomes another tax hike next year.
There's one reason why borrowing was even on the table: We're spending far more than we have. The $1.6 billion spending increase lawmakers approved is the biggest in a decade — though far less than the $3 billion hike Wolf wanted.
Despite getting a loan, the governor and the Legislature still had to cobble together a $650 million a la carte tax package, amounting to more than $200 per family of four. They also relied on hundreds of millions in one-time revenue sources and optimistic revenue estimates — again, threatening another tax increase next year.
Two-thirds of the tax hike comes from a $1-per-pack cigarette tax increase, well-known as an unstable revenue source. Just look at Philadelphia. Officials estimated the city's 2014 cigarette tax would generate more than $77 million. It brought in just $58.8 million.
Wolf secures budget peace, for now, if not campaign promises
Meanwhile, a new tax on e-cigarettes threatens to drive more than 300 vape shops out of business. The 40 percent tax falls on products already sold and on current inventory. How much tax revenue will the state collect from small business owners who have to shutter their doors? Exactly $0.
Here's the stark reality: To avoid crushing entrepreneurs and relying on a patchwork of gimmicks, we can't wait until next June to start addressing our spending addiction.
If we want a fiscally sound budget next year — one that protects families, encourages job creation, and improves opportunity for all — lawmakers must begin now to tackle the drivers behind state spending. Namely, pension and welfare reform.
Our public pension debt has skyrocketed to $63 billion, a 730 percent increase in the last 10 years, threatening public workers' retirements and driving up local property taxes. State pension contributions have doubled in the last three budgets alone, from $1.4 billion to approximately $2.8 billion.
And it's getting worse. Investments have fallen far short of the rosy rates of return predicted. Implementing 401(k)-type plans for new public workers would provide greater protection for taxpayers while giving individuals control over their own retirements.
Unfortunately, in the June rush to finalize a budget, meaningful pension reform stalled. Burdening the next generation with unaffordable costs is not an option. Lawmakers must take up real pension reform this fall.
Similarly, our welfare system is set up to fail those who need it most, despite spending more and more each year. This year alone, human services spending will grow by $466 million. The Independent Fiscal Office's projects a 5.7 percent growth over the next five years, far more than the growth in families' incomes.
Pa. budget strategy dares lawsuit, bond downgrade
It doesn't take a math whiz to realize this is unsustainable, requiring ever higher taxes and undermining the state's ability to serve our most vulnerable neighbors. Solutions include improving program eligibility tools, empowering Pennsylvanians to access private long-term care coverage, and boosting employment opportunities for the disabled.
Fixing our welfare system won't bring overnight savings, but we can't wait until the last five days of June to address the largest state program. Work must begin now.
Corrections reforms must be another focus of lawmakers. Meaningful reforms enacted in 2012 resulted in fewer inmates and better outcomes. Yet more work remains as costs continue to escalate and drive spending and tax increase.
A bipartisan group of stakeholders is currently developing further policy recommendations to build on that success. Lawmakers must also make this a priority and address the cost drivers of the budget before asking for even more from working families.
Talking about next year's budget now may seem premature. But short-term thinking has led to long-term harm to Pennsylvanians. Lawmakers must start now to tackle reforms in pensions, human services, and corrections.
— Nathan A. Benefield is vice president of policy for the Commonwealth Foundation, Pennsylvania's free market think tank.