Man armed with BB gun shoots at theater crowd; No injuries
The Associated Press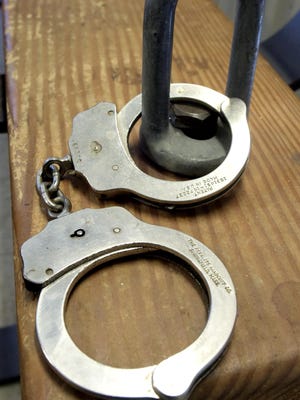 PITTSBURGH – Authorities say a man armed with a BB gun started firing shots into a crowd outside an entertainment venue in Pittsburgh, but no injuries were reported.
The shooting at the Benedum Center for the Performing Arts occurred around 7 p.m. Wednesday, shortly before a performance of "Fiddler on the Roof."
Witnesses say 29-year-old city resident Andre Freeman Jr., who was dressed all in black, began waving a BB gun near the theater entrance and soon started firing at the crowd gathered on the sidewalk. But the site's chief security officer soon tackled Freeman and held him until police arrived.
More:Shout of 'Heil Hitler, Heil Trump' starts panic at Baltimore theater
A motive for the shooting wasn't immediately known.
Freeman faces numerous counts, including risking a catastrophe and discharging a firearm or airgun. It's not known if he's retained an attorney.