Lunching sheriff's deputies foil halfway house escape bid
The Associated Press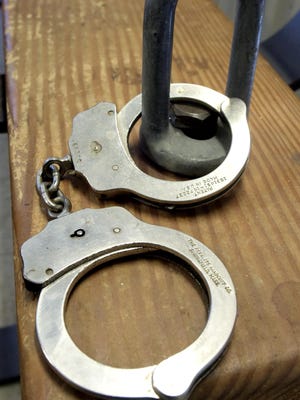 PITTSBURGH – Authorities say two men trying to escape from a Pittsburgh halfway house were thwarted when they were spotted by two sheriff's deputies eating lunch at a neighboring courts building.
Allegheny County Sgt. Tom Ninehouser and Deputy Jon Monaco were in the Pittsburgh Municipal Courts building when they saw Chad St. Clair, of Smithfield, and Matthew Comer, of Pittsburgh coming down a back fire escape at the Renewal building. Authorities say St. Clair and Comer were both being housed there.
When the deputies confronted the men, authorities say St. Clair quickly surrendered. Comer tried to flee on foot but was soon caught by Monaco after a brief scuffle in which Monaco suffered undisclosed injuries.
It wasn't clear Tuesday what new charges St. Clair or Comer may face.