Authorities: Police official texted explicit image to teen
WPXI-TV
ALIQUIPPA, Pa. – Officials say an assistant police chief in Pennsylvania texted a sexually explicit image to a teenage girl, and authorities have arrested him.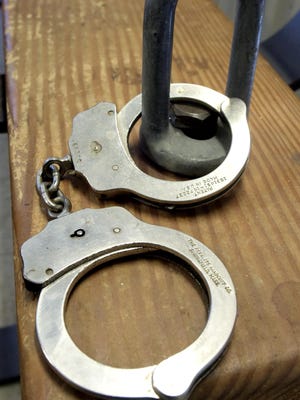 WPXI-TV reports Joseph Perciavalle was arrested Friday and charged with distribution of sexually explicit material to a minor. He's the assistant chief in Aliquippa.
Authorities say the Beaver County Detective Bureau discovered an explicit image that was sent to a group of cellphones from Perciavalle's personal phone last month. Investigators say the teen was in the group.
Police say Perciavalle was listed as "Uncle Pere" in the girl's phone.
Perciavalle was named acting police chief this week when Chief Donald Couch was placed on paid administrative leave.