Man charged with homicide in shooting death of wife
The Associated Press
ERIE, Pa. – A man has been charged with criminal homicide in the shooting death of his new wife in their northwestern Pennsylvania home.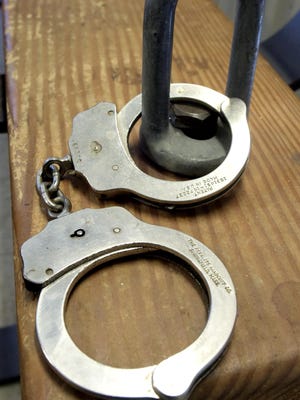 Forty-four-year-old John Paul Grazioli of Millcreek Township is also charged with aggravated assault, reckless endangering and weapons crimes in the Thursday death of 31-year-old Amanda Schmitt, whom he married in September.
Erie County authorities allege that Grazioli left a note saying he shot the victim and intended to kill himself, and also sent his ex-wife a message about the slaying. The Erie Times-News reports that he then drove to St. Peter Cathedral in downtown Erie and talked to a priest who persuaded him to call police.
Court records don't list an attorney who could respond to the charges and a phone number listed for the defendant rang unanswered Saturday.