'Fake' mom of fake honors student gets 5 months in prison
The Associated Press
HARRISBURG — A woman will spend five months in prison for pretending to be the adoptive mother of a Ukrainian man who lied about his name and age to become an honors student at a Pennsylvania high school.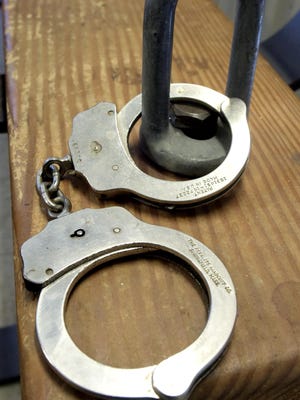 Fifty-two-year-old Stephayne McClure-Potts was sentenced Wednesday by a federal judge in Harrisburg. She acknowledged lying when trying to help Artur Samarin obtain a Social Security card.
Samarin, who is now 25, is serving 11½ to 23 months in jail for having sex with a 15-year-old classmate and stealing a public school education in Harrisburg. He'll be deported after his sentence. He was 19 when he enrolled as a freshman using the name Asher Potts.
Sixty-one-year-old Michael Potts is serving two years' probation for harboring Samarin as an illegal alien. The Potts' still faces fraud charges for allegedly collecting $13,000 in welfare benefits for their "son."