Cops: 'Hammered' driver shows up at station seeking safety
The Associated Press
UPPER DARBY, Pa. — A drunken driver who confessed to being "hammered" allegedly drove around a Pennsylvania police department's security gate and into their parking lot because he "was looking for a safe place."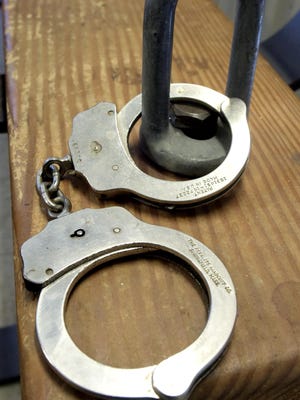 Upper Darby police say 44-year-old Sean McCullough was too drunk to stand up for standard field sobriety tests about 3:45 a.m. Wednesday.
Surveillance video police shared with The Delaware County Daily Times shows McCullough's vehicle driving around the gate, clipping the side of it with his vehicle, and onto some grass to enter the lot.
Police say McCullough repeatedly told them, "I'm hammered" and acknowledged drinking 12 to 14 beers at bars in Philadelphia and Trenton.
Police Superintendent Michael Chitwood says McCullough told police he "was looking for a safe place."
Court records don't list a defense attorney.