Anti-Sharia event, counter-protest held in Harrisburg
The Associated Press
HARRISBURG — A demonstration in Harrisburg against Sharia, or Islamic law, was met with a counter-protest, and two arrests were reported.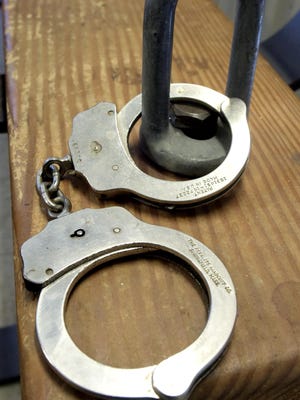 PennLive.com reports that about 50 to 60 people gathered on the steps of the state Capitol on Saturday for the anti-Sharia demonstration, part of events around the country.
About 30 to 40 counter-protesters, many dressed in black with their faces covered, marched and then kept up a steady din of drumming and chanting across the street.
Troy Thompson of the Department of General Services said Capitol police arrested a juvenile for disorderly conduct and Harrisburg police arrested a man for striking a police horse. Both arrests came in the area of the counter-demonstration.
Some Muslims accuse anti-Sharia rallies organizer ACT for America of promoting a distorted view of Islam.