York City Police: Sunday morning shooting victim expected to survive
Staff report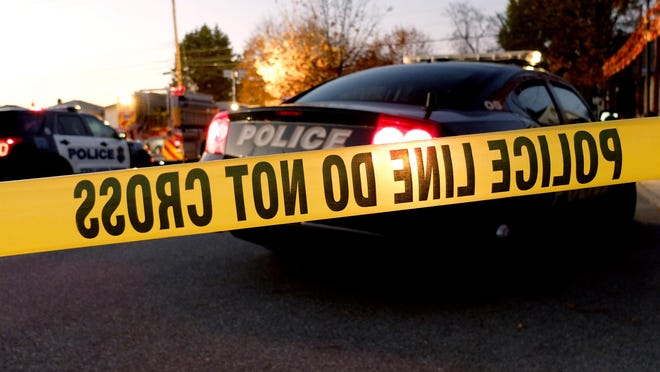 York City Police are investigating an early-morning shooting that sent a man to a hospital for treatment.
Officers  dispatched to the 400 block of Wallace Street for a reported shooting  found the victim about 4:45 a.m. Sunday, Aug. 25, according to a news release from the department.
The man suffered critical injuries and was transported to York Hospital for treatment. He is expected to survive, according to a news release.
York City Police Department is continuing to investigate this shooting for a motive and suspects.
It was the third shooting in the city since Thursday, Aug. 22.
More:York City man shot, killed outside his home
More:Coroner releases name of York City boy shot in SUV
On the afternoon of Friday, Aug. 23, officers dispatched for a reported shooting in the 800 block of West Poplar Street discovered a wounded man around 2:45 p.m. Urian Rivera, 27, of York, had been shot in the leg, according to York City Police.
He was taken to a hospital for treatment and was in stable condition, according to a police  news release.
A day earlier, a York City man was found shot to death in the alley behind his home.
Edward Jarmond Jr., 27, of the 600 block of South Front Street, was pronounced dead at the scene around 11:30 p.m. Thursday, Aug. 22, according to the York County Coroner's Office.
Officers found him in the 600 block of Bare Avenue, an alley that runs parallel to Front Street  in the city's Parkway neighborhood.
Anyone with information about any of the shootings is asked to contact the York City Police Department using any of the following methods (tipsters can remain anonymous):  Text information to "Yorktips" at 847-411; call York County Crime Stoppers at 755-TIPS; call the York City Police Tip Line at 717-849-2204; or call the York City Police Department at 717-846-1234 or 717-849-2219.