Police: Three people hurt in York City shooting Saturday

Liz Evans Scolforo
York Dispatch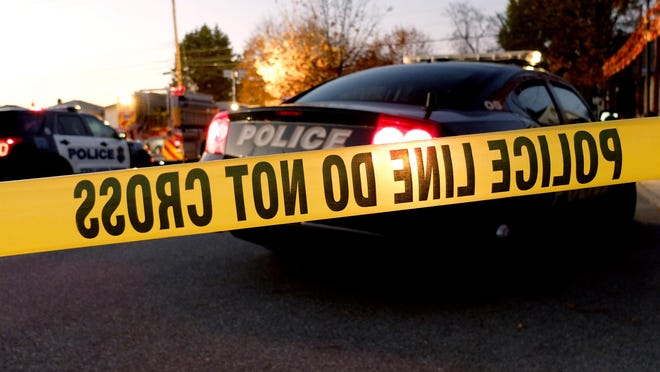 Three people escaped life-threatening injuries early Saturday morning as gunshots rang out while they were leaving a party in York City, police said.
The victims aren't cooperating with investigators, according to a York City Police news release, and the motive for the shooting remains unknown.
Police said Austin Barnes, 20, of York, suffered two gunshot wounds — one to his leg and to his arm.
Also shot was Yarelis Rivera, 19, of York, who suffered a wound to her arm, police said.
The third victim, Takara Wright, 20, of York, suffered injuries from what appeared to be glass shards from a shattered window, according to police.
All three were treated for their injuries at York Hospital and then released, police said.
The shooting happened in the 300 block of Smith Street just after 2:30 a.m. Saturday, June 8, police said.
The three victims were leaving a party at a home in the block when shots rang out, police said.
Detectives continue to investigate, even though the victims aren't cooperating, according to police.
Anyone with information about the shooting, or anyone involved, is asked to text that information and "Yorktips" to 847-411. The texting service is anonymous, according to York City Police Chief Troy Bankert.
Tipsters can also call the York City crime tip line at 717-849-2204, or call York County Crime Stoppers at 717-755-TIPS.
All calls to Crime Stoppers are confidential, and callers don't have to give their names to collect cash rewards.
— Reach Liz Evans Scolforo at levans@yorkdispatch.com or on Twitter at @LizScolforoYD.