Police: Deputy DA arrested, charged with disorderly conduct
The Associated Press
HARRISBURG — A Pennsylvania deputy district attorney has been suspended after police say he spit blood at a bar's security guard.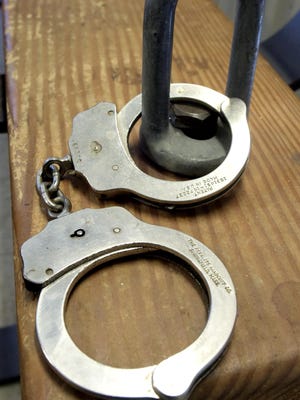 Harrisburg Police Capt. Gabriel Olivera says Martin Lock was arrested around 1 a.m. Friday at Arooga's Sports Bar in Harrisburg. Olivera says the deputy Dauphin County district attorney was visibly intoxicated with blood on his face and chest.
He was taken to a hospital for treatment after the arrest. Olivera says Lock has been charged with misdemeanor disorderly conduct, harassment and public drunkenness.
The district attorney tells Pennlive.com Lock has been suspended pending the outcome of the case. It has not been said whether the suspension will be paid or unpaid.