York City School District unveils plan to get K-8 schools on track
Tina Locurto
York Dispatch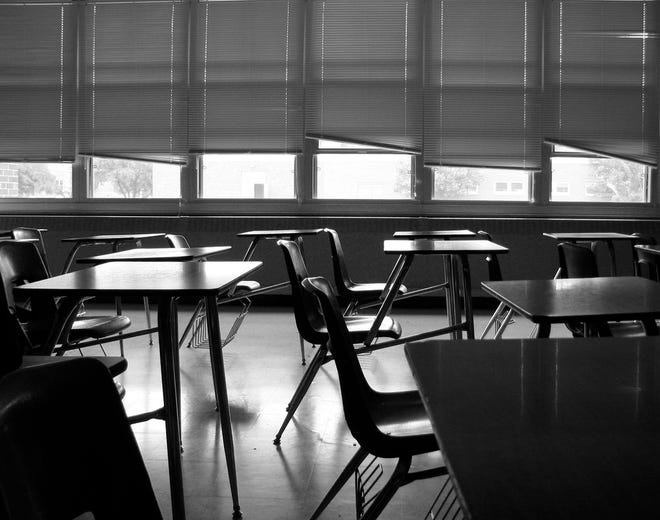 The York City School District unveiled a new strategy Wednesday night to help monitor the progress and growth of the district's K-8 school improvement plans.
District officials announced during the monthly school board meeting that the Principal Milestone Meetings plan aims to use data to help school leadership teams identify areas of weakness.
The York City district was identified as being "in recovery" in 2012 and was assigned a state-mandated recovery officer. 
"It is imperative that we recognize that the notion of being in recovery is not a life sentence," Assistant Superintendent LeTrecia Gloster told the board members. "Our goal is to ensure that we move academic achievement and prioritize our leadership moves to support the work to move out of recovery."
Prioritizing the start of this work over the summer, the district sorted its K-8 schools into several categories within a "targeted supports and improvement" chart, which included criteria for economically disadvantaged students, English learners, students with a disability and Hispanic students.
Officials identified only Ferguson K-8 as a school that checked off all four categories within the improvement chart. Jackson K-8 and the STEAM Academy didn't meet the criteria for any of the four categories.
"The throughline is very clear for us on how we support our schools," Gloster said, adding that identifying these designations will help school administrators best support their students.
The district's new milestone meeting process also will evaluate schools in three key areas: nonacademic goals, English Language Arts goals and mathematics goals.
As part of the nonacademic goals, school officials will be evaluating things such as the rate of chronic absenteeism for students and how engaged the teacher is with the classroom.
Both the English Language Arts and mathematics goals are evaluated similarly and will require officials to measure students' progress meeting the educational requirements in those subjects.
Ferguson K-8 Principal Natasha Mathis said during the board meeting that the milestone meetings have helped her focus on boosting student performance.
Specifically, she cited engagement as a huge priority for her school.
"I really emphasize engagement right now during this virtual time, because that is a huge part of the work from not only our staff but our families who are acting as learning coaches for their students," Mathis said. 
York City School District's milestone meetings are  held three times throughout the year, said district spokesperson ShaiQuana Mitchell.
"Eventually, as we strengthen, this structure they will occur on a quarterly basis," Mitchell said via email. "Due to the virtual nature of our school environment, it is challenging to host them on a quarterly basis, so we are beginning this structure by doing it three times a year."
Currently, there is no end date for this plan,  and it will be an ongoing development, Mitchell said.
— Reach Tina Locurto at tlocurto@yorkdispatch.com or on Twitter at @tina_locurto.