Classes at Central York schools canceled Wednesday amid threat investigation
Junior Gonzalez
York Dispatch
Amid an ongoing investigation into threats, classes at the Central York School District have been canceled for Wednesday, Feb. 21, after a recommendation by Springettsbury Township Police Chief Daniel Stump.
In a statement posted on the Central York School District website, Stump said officials were unable to link a threat made on Monday, Feb. 19, through social media to "not come to school tomorrow" to new threats made on Tuesday, Feb. 20.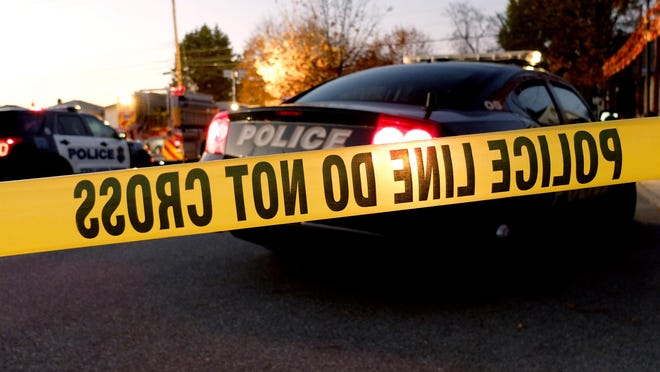 Springettsbury Township police had a "strong presence" at Central York High School on Tuesday, Feb. 20.
More:District: Evening activities canceled as police investigate Central York threats
"Based on the direct and specific threat I have recommended Central York School District close tomorrow February 21, 2018," Stump said.
A task force has been convened to investigate the threats, Stump stated. The task force includes Springettsbury Township Police, Northern York County Regional Police, the York County District Attorney's Office, York County detectives and "other local agencies and Federal agencies."
Investigators have several persons of interest, Stump stated, and every tip is being investigated.
Stump is asking parents to speak with their children on what they may know regarding who sent the threat, as well as review their child's text messages and posts on Snapchat that may lead to additional information.
"We need everyone's help in making sure our kids can go to school safely," Stump wrote.
The Central York vs. Dallastown playoff basketball game rescheduled for Wednesday will take place at 7 p.m. at Red Lion.
 Springettsbury Township police have set up a tip line specifically for the threat at Central York district schools. Anyone with information are asked to email specifics to STPDTIPS@SPRINGETTSBURY.COM.