Hanover teen earns college degree before high school diploma
Staff report
HARRISBURG — A Hanover student has earned an associate's degree at a community college even before she'll receive her high school diploma next month.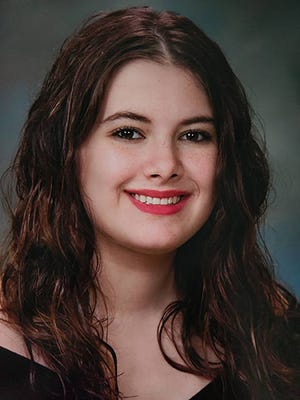 Seventeen-year-old Sadira Stallings will receive her degree in business administration from Harrisburg Area Community College on Thursday, according to the college.
Stallings completed 63 credit hours through HACC's dual-enrollment program and is the first high school student from the community college's Gettysburg campus to earn her degree before finishing high school, the school said.
Stallings  completed most of her classes online through the college's virtual learning program, allowing her the flexibility to work two jobs to pay tuition and maintain high school activities, according to the college.
"HACC has made a huge difference in my life by permitting me to graduate with a degree before getting my actual diploma," HACC quoted Stallings as saying. "Their low tuition rates and flexible course schedules are the only reason that this has been possible."
Stallings will receive her diploma from South Western High School in June and plans to pursue an associate's degree in nursing at the college this fall.