State Department of Education focuses on charters
Alyssa Jackson
505-5438/@AlyssaJacksonYD
A Division of Charter Schools will be created in the Pennsylvania Department of Education.
A recent audit of charter schools sparked a conversation about accountability and fiscal responsibility.
Education Secretary Pedro Rivera said the new division will support and provide oversight for charter schools.
Charter schools were a hot topic in Pennsylvania last week.
John Oliver recently posted a video discussing charters in the state, and on Wednesday Gov. Tom Wolf announced the Pennsylvania Department of Education will be creating a new Division of Charter Schools to improve the quality and accountability of charter schools.
The following day, Auditor General Eugene DePasquale released an audit of charter schools, calling the state's charter school law faulty.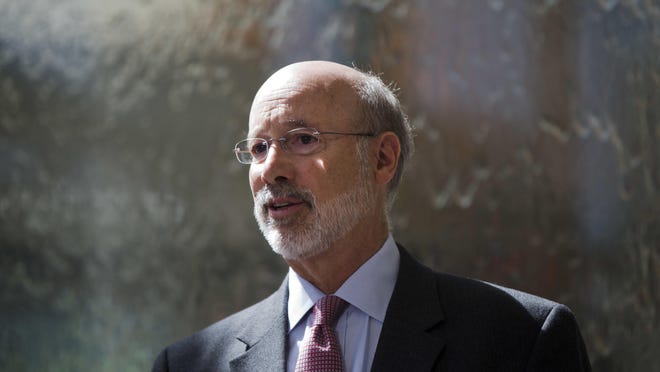 Secretary of Education Pedro Rivera said in an interview that the creation of the new Division of Charter schools is just one of many steps the Education Department, along with Wolf, has taken in the past year to improve the accountability and oversight of charter schools.
Rivera said first and foremost the division's concentration will be on how to best educate children in charter schools, but fiscal and operational oversight also will be the department's specialty. The division will fall under the Office of Elementary and Secondary Education, which is struggling to provide necessary support for charter schools.
Rivera said that before talks of this division, members of his team would try to juggle the more than 500 public schools and the 173 charter schools. The workload meant things such as making site visits to charter schools weren't always possible.
"This will give us an opportunity to focus," he said of the new division. "Now we just try to find anyone who can do this, but it's no one's primary responsibility."
One of the major issues found in DePasquale's audit was related to the payment of charter schools. According to a news release, DePasquale said charter schools can claim to the Department of Education that they are owed money and the department will send them a check and withhold money from a school district's state subsidy. The district can appeal, the audit said, but the appeals process is often confusing and slow.
According to the audit, 857 charter school payment appeals were filed by districts in Pennsylvania between January 2011 and December 2015. As of Dec. 31, 2015, 701 of those appeals were unresolved.
Rivera said that in the past year, at Wolf's urging, the Education Department has made an effort to resolve more appeals. He said approximately 20 percent of the appeals have been worked through.
"When the governor took over, this is one of the areas he wanted to focus in on," Rivera said. "I think what's been lost in translation is that the information spanned over almost 10 years in some cases and more work has been done under Gov. Wolf to address this situation in the last year and a half than the six years prior."
Looking through the appeals and continuing to stay on top of them would be just one of the many duties of the new Division of Charter Schools.
According to a news release on Wolf's website, the division will conduct comprehensive fiscal and education programming reviews, develop policies and best practices for charter schools, conduct comprehensive audits and reviews preceding cyber charter renewals, and monitor the integrity of programming and finances in traditional and cyber charter schools.
"Charter schools play an important role in our education system, but that role must be accompanied by sufficient oversight," Wolf said in the news release.
It will be a few more months before the Division of Charter Schools is up and running, Rivera said. The division will start with four people to remain fiscally responsible, he said. The department is working with Wolf on developing job descriptions and following the framework for creating a new division and hiring new individuals.
"It will be a lot more review and in-depth oversight for charter schools while also allowing us to support them better," Rivera said. "This has been a focus for the governor, and we're going to continue to try our best to provide a much better service."