York City man charged, jailed in Allentown gunfire case, 2 reportedly hurt

Liz Evans Scolforo
York Dispatch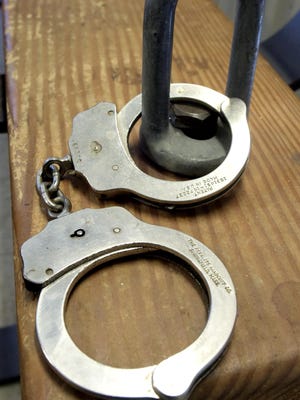 A York City man is now in Lehigh County Prison, charged there with gun crimes related to a parking-lot disturbance at an Allentown-area business.
Waldemar Medero Cora, 24, of the 500 block of West Princess Street, is charged with the felony of being a felon in illegal possession of a firearm and the misdemeanor of reckless endangerment, according to court records.
He was sent to Lehigh County's jail in lieu of $50,000 bail after being arraigned on his charges Sunday, records state.
The incident happened shortly after 5 a.m. Friday at Latest Food Trends Restaurant & Lounge in the 1200 block of MacArthur Road, just outside Allentown city limits in Whitehall Township.
According to charging documents filed by Whitehall Township Police, officers were dispatched to the parking lot of the restaurant/lounge at 5:11 a.m. for a report of gunfire.
Security video from the area shows Medero Cora "engaged in an altercation with approximately 12 persons in the parking lot with a handgun visible in his hand," documents allege.
Medero Cora was then assaulted and grabbed from behind, at which point a struggle ensued and the gun was fired, charging documents state.
He fled the scene in a car "after being contained by the crowd," according to documents.
Two people believed to have suffered injuries during the altercation were reportedly in stable condition at local hospitals, police previously said. It's not clear whether the two people suffered gunshot wounds or how many people in total were injured.
Whitehall Township Police said the investigation into what happened remains ongoing.
Medero Cora was previously convicted of aggravated assault, making him a felon, charging documents state. Online court records show he pleaded guilty to the charge in Lehigh County in 2018.
Pennsylvania law prohibits felons from owning or even handling firearms.
— Reach senior crime reporter Liz Evans Scolforo at levans@yorkdispatch.com or on Twitter at @LizScolforoYD.
>>Like what you're reading? Not a subscriber? Click here for full access to The York Dispatch's hard-hitting news, local sports and entertainment.