Police: Northern York County mom lied about child being sexually assaulted

Liz Evans Scolforo
York Dispatch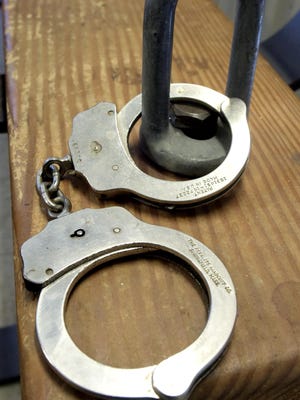 A Fairview Township woman is free on bail, charged with making false accusations that a man sexually assaulted her 2-year-old daughter.
Tiffany Brianne Wolford, 25, of the first block of Meadowview Court, is charged with third-degree felony child endangerment and the misdemeanors of making a false report of child abuse and falsely incriminating another.
State police said in a news release that they started investigating in July after Wolford reported that the man — who shares custody of the child — had molested the toddler. Police haven't identified the man by name; it is unclear if he is the child's father.
Wolford initially claimed she saw blood in her daughter's diaper and took her to a local hospital to be examined for evidence of sexual assault, police said.
State troopers investigated, then conducted a follow-up interview with Wolford in which she admitted lying about her accusation, according to state police.
Wolford told investigators that she lied because the man wouldn't let her speak to her daughter during his custody time and because he allegedly failed to take the child to a doctor's appointment, police allege.
More:Police: York County man plied girl with drugs, raped her repeatedly
More:York County jury convicts Newberry Twp. man of raping 4-year-old
Wolford also told troopers that she "did not like the condition" in which her daughter was returned to her, but police didn't elaborate about that in the news release.
State police filed charges on Thursday, according to court records.
Wolford was arraigned on her charges Friday at the county's central booking unit and released on $10,000 unsecured bail, court records state.
Unsecured bail means she didn't have to post any cash to remain free but could forfeit the bail amount if she fails to attend court proceedings.
— Reach senior crime reporter Liz Evans Scolforo at levans@yorkdispatch.com or on Twitter at @LizScolforoYD. Staff writer Tina Locurto contributed to this report.
>>Like what you're reading? Not a subscriber? Click here for full access to The York Dispatch's hard-hitting news, local sports and entertainment.