Police: Red Lion man punched health care worker, breaking his jaw
Tina Locurto
York Dispatch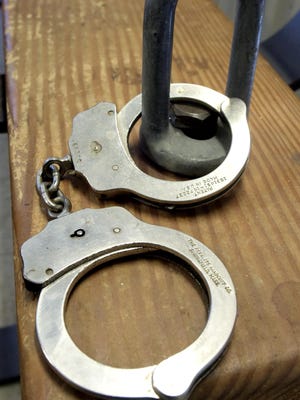 A Red Lion man punched a health care worker, fracturing his jaw, police said.
Brandon Myers, 32, is charged with felony aggravated assault. He's also charged with misdemeanor simple assault and harassment, a summary offense.
Springettsbury Township Police responded to the incident around 10:25 a.m. Oct. 12 at Patient First, located at 2960 E. Market St. in Springettsbury Township.
That day, Myers had walked into Patient First, saying that he was having a heart attack. Evan Kennedy, an employee of the urgent care center, began treating Myers and determined he was not having a heart attack, police said.
More:Police: Man stabbed, car stolen in Spring Garden Township
More:Police: Penn Twp. attempted homicide suspect arrested after shootout; another man dies
More:Already locked up, Hanover-area woman now facing 106 animal cruelty and neglect charges
An ambulance was then called to transport Myers to a hospital for further care. While waiting, Myers grabbed a bottle of peroxide his wife handed to him, police reported.
Kennedy thought Myers was going to drink from the bottle and grabbed the container. When emergency medical services arrived, Kennedy briefed medical officials on the situation as Myers abruptly walked out of the examination room, police allege.
"Myers turned around, approached Kennedy from behind, and with his right hand punched Kennedy on the left jaw," charging documents state. 
Later, Myers spoke with Springettsbury Township Police and said he "did not feel like he was getting the correct treatment," police said.
He also told police that his wife handed him the bottle of peroxide so he could clean his hands. Myers said Kennedy "ripped" the bottle away from him, according to police.
A day later, York Hospital emailed police and advised officers that Kennedy had suffered a fracture as a result of the punch, police allege.
A warrant has been issued for Myers.
— Reach Tina Locurto at tlocurto@yorkdispatch.com or on Twitter at @tina_locurto.