Police: York City woman pepper-sprayed man, then stabbed him

Liz Evans Scolforo
York Dispatch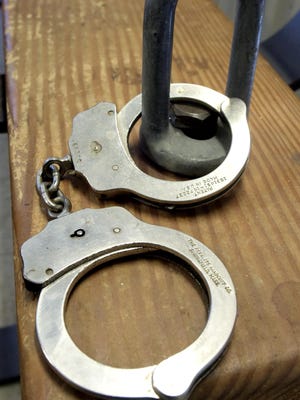 A York City woman is free on bail, accused of stabbing a man she knows through her roommate.
Michelle Cecilia Tolbert, 29, of the 200 block of South Queen Street, is charged with two felony counts of aggravated assault — one each for allegedly using a deadly weapon and allegedly acting with extreme indifference — as well as a misdemeanor count of simple assault, according to court records.
She was arraigned Tuesday night at the county's central booking unit, where her bail was set at $15,000, court records state.
According to charging documents filed by York City Police, Tolbert went to the home of Booker T. Taylor just before 9 a.m. Tuesday. He also lives on South Queen Street, but several blocks away, documents state.
She went there because they had been involved in an argument earlier in the day, according to police, who said Taylor is the father of Tolbert's roommate's children.
Tolbert pepper-sprayed Taylor, causing him to become disoriented, documents state.
While he was disoriented, she stabbed him in the right arm with a large kitchen knife, "causing a substantial laceration," charging documents allege.
Officers tracked down Tolbert a few blocks away, pulled over her vehicle and arrested her, police said.
Taylor was transported to York Hospital for treatment, according to police.
Tolbert could not be reached for comment on Friday, and it's unclear if she has retained an attorney.
— Reach senior crime reporter Liz Evans Scolforo at levans@yorkdispatch.com or on Twitter at @LizScolforoYD.
>>Like what you're reading? Not a subscriber? Click here for full access to The York Dispatch's hard-hitting news, local sports and entertainment.