Man wanted in York Twp. home invasion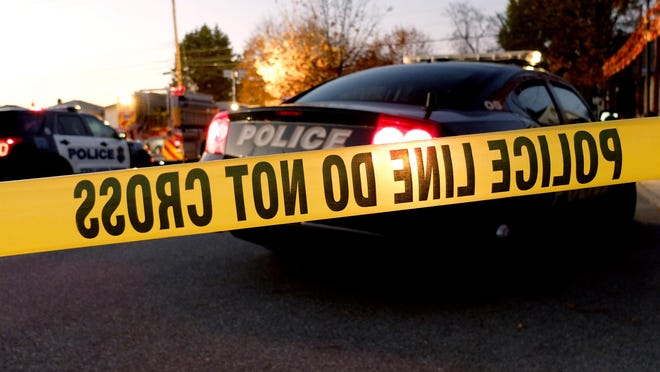 A Manchester Township man is wanted for allegedly breaking into his ex-girlfriend's home and robbing her early Friday morning, according to police.
York Area Regional Police said Eugene Robert Hampton, 34, kicked down her door and stole two phones from her while she was in her home in the 2400 block of Cape Horn Road on Friday, Sept. 20.
Once arrested Hampton, of the 800 block of Cedar Village Drive, will be charged with robbery, burglary and trespassing, as well as theft, a misdemeanor.
Incident: Charging documents state Hampton and the victim had recently broken up and he wanted to work things out.
Hampton called her on a blocked number and asked why she had not been home lately, according to police.
While he was on the phone with her, he  broke the door and came inside, charging documents allege.
Police said she hid in the closet, and Hampton found her and stole two phones, one belong to her and the other belonging to her son. He also tried to punch her in the head, police said. 
Hampton fled when he heard police, according to court documents.
Anyone with information on Hampton's whereabouts is asked to contact police at 911 or through York County Crime Stoppers at 717-755-8477.
— Reach Christopher Dornblaser at cdornblaser@yorkdispatch.com or on Twitter at @YDDornblaser