York City police probe whether shootings, home invasions are related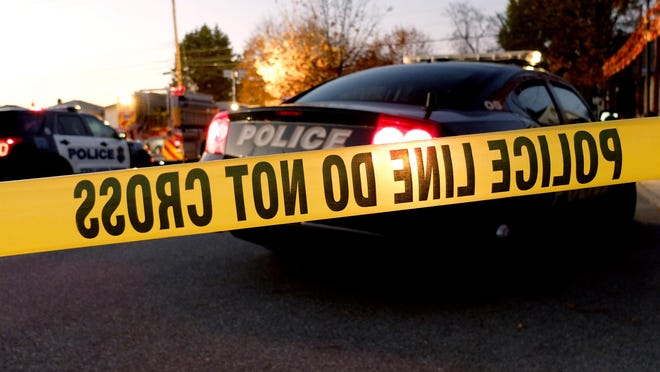 York City Police are investigating several violent crimes that occurred recently, which they say could possibly be connected.
Officer Derek Hartman, the department's spokesman, said a spate of home invasion incidents over a four-day period had similar suspects and could potentially be related to two separate shootings during roughly the same time frame.
More:Police still investigating York City homicide, shootings
More:York City Police: Sunday morning shooting victim expected to survive
Home invasions and shootings:  There were four home invasions between Aug. 21 and Aug. 25, according to Hartman, who said the suspects were described as three men wearing all black and masks.
A gun was displayed in each of the four incidents, according to Hartman.
The first home invasion happened in the first block of South Tremont Street about 2:30 a.m. Aug. 21, Hartman said.
The second incident happened in the 200 block of East Cottage Place about 11 p.m. Aug. 22, according to police. Hartman said a shot was fired during that incident.
The next two home invasions occurred  Aug. 25. The first one happened in the 300 block of Smyser Street about 11:30 p.m., followed by another one in the 900 block of East King Street about 20 minutes later, Hartman said.
The three men took money and items, Hartman said.
No one was injured in the incidents. Hartman said the home invasions do not appear to be random, but he declined to elaborate because the investigations are still ongoing.
Hartman said investigators also  are looking into whether the home invasions are related to two shootings that happened recently.
Edward Jarmond Jr., 27, was killed in a shooting in the 600 block of Bare Avenue about 11:30 p.m. Aug. 22. The York County Coroner's Office confirmed Jarmond's death was caused by a gunshot wound to the head.
James McMillan, 31, of York City was shot multiple times in the 400 block of Wallace Street about 4:45 a.m. Sunday, Aug. 25, according to police.
Hartman declined to elaborate on the how the incidents might be connected because of the ongoing investigation. 
More:Two more convenience stores robbed in York City
More:Police searching for men who robbed two in York City
Anyone with information on the incidents is asked to call York City Police at 717-846-1234 or anonymously text "Yorktips" and the information to 847-411. People can also leave tips anonymously by calling the city's crime tip line, 717-849-2204.
— Reach Christopher Dornblaser at cdornblaser@yorkdispatch.com or on Twitter at @YDDornblaser.