Police still investigating York City homicide, shootings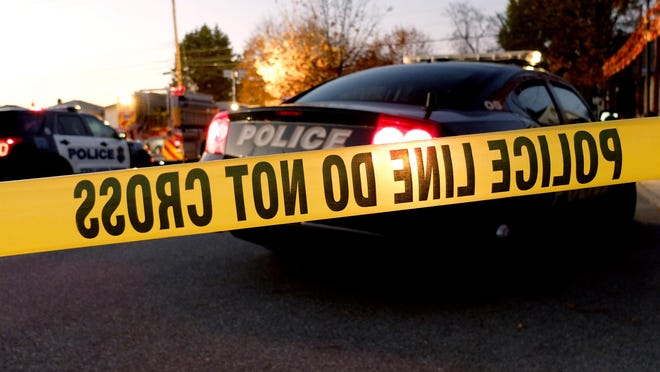 York City Police are still investigating three shootings that left one dead and two injured over several days.
On Monday, Officer Derek Hartman, the department's spokesman, said investigators have theories about the motives related to the shootings on Thursday, Aug. 22, Friday, Aug. 23 and Sunday, Aug. 25, but he said those theories have not yet been substantiated.
Edward Jarmond Jr., 27, was killed in a shooting in the 600 block of Bare Avenue about 11:30 p.m. Thursday. The York County Coroner's Office confirmed Jarmond's death was caused by a gunshot wound to the head.
Jarmond was found dead outside his home. 
Hartman declined to go into specifics of how Jarmond's body was found.
"We don't want to corrupt the investigation or any witnesses," he said.
He said Jarmond was found outside and is believed to be the intended target of the shooting. 
He said the homicide Thursday could be connected to a shooting in the 400 block of Wallace Street.
On Tuesday, the department identified the victim in that shooting as James McMillan, 31, of York City.
The man was shot multiple times near his home, according to Hartman. He said investigators believe there was more than one person present during the shooting, but they have not determined if more than one person was firing.
Police said McMillan suffered critical injuries but is expected to survive. He was still in York Hospital on Tuesday.
Other shooting: A shooting that injured a man Friday afternoon is likely not connected to them, according to Hartman.
Police said 27-year-old Urian Rivera was found shot in the leg in the 800 block of West Poplar Street about 2:45 p.m. Friday.
Rivera was taken by ambulance to York Hospital, where he was last listed in stable condition.
Hartman said investigators believe one person shot Rivera outside and that Rivera was the intended target.
Police have not made any arrests in the shootings as of Monday.
"We are desperately seeking any help from the public for this, and we are using all available resources to determine who these people are and arrest them," Hartman said.
Anyone with information about any of the shootings is asked to contact police at 717-846-1234 or text "Yorktips" and your information to 847-411.
— Reach Christopher Dornblaser at cdornblaser@yorkdispatch.com or on Twitter at @YDDornblaser.