Man shot early Wednesday in York City
A York City man was shot early Wednesday morning, according to police.
York City Police Lt. William Wentz, who supervises the detective bureau, said 24-year-old Troyvon Breeland was shot in the 200 block of Chestnut Street about 3:30 a.m. Wednesday, Nov. 14.
Breeland was shot once in the left leg, Wentz said. 
More:Coroner ID's man fatally shot Friday in York City
More:Man accused in York City drug deal homicide faces trial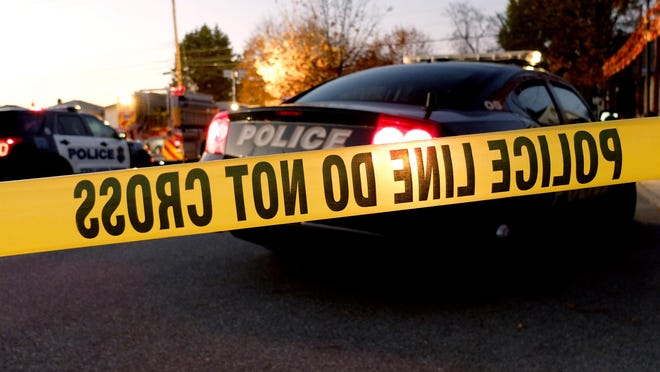 The lieutenant said Breeland was taken to York Hospital by ambulance. The injury, he said, was not life-threatening.
It is not clear if Breeland was the intended target, according to Wentz, who said Breeland was sitting on his porch Wednesday morning when he was shot.
He said the suspected shooter was a man wearing all dark clothing.
Wentz said there have been no arrests and the incident is still under investigation.
There have been at least 50 shootings, 11 of them fatal, in York City as of Friday, Nov. 16.
Anyone with information about Wednesday's shooting can call York City Police at 717-846-1234 or text tips by sending "Yorktips" followed by the information to 847-411 or using the York City Police app. Texting is the best method of conveying information about this incident, and it is anonymous, police said.
— Reach Christopher Dornblaser at cdornblaser@yorkdispatch.com or on Twitter at @YDDornblaser.