York City man accused in Hanover machete assault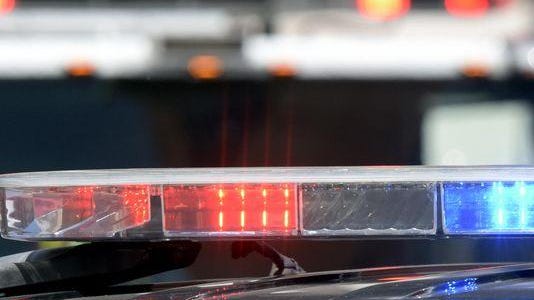 A York City man is accused of attacking his ex-wife's boyfriend with a machete in Hanover late last month, according to authorities.
Hanover Police filed charges alleging Errol Gustave Medina used a machete or machete-type weapon to not only assault that man but also another man who tried to stop him as well.
Medina, 48, of the 700 block of West King Street, faces charges of aggravated assault, simple assault, recklessly endangering another person and reckless driving.
More:York City brothers plead guilty in machete attack
More:Jury acquits man of machete attack outside York City church
More:Police: Attackers used machete, metal pipes on York victim
Struck with car: A witness told authorities the argument started in front of a home in the first block of Stoner Avenue, charging documents state. The argument, police said, happened around 12:15 p.m. Oct. 25.
Police said the victim was yelling at a passenger in Medina's Jeep, prompting Medina to rapidly back up the vehicle. 
The victim, who was standing near the front passenger door, had to hang on to the vehicle to avoid getting hit, according to authorities.  
The victim's back then scraped a nearby fence while he hung on to the vehicle, court documents state. Police said the victim fell off the vehicle near Frederick Street.
The victim began walking away, but police said Medina turned the car around and tried to hit the victim while driving away. 
The victim jumped out of the way and then searched for the vehicle, which he found in an alleyway in the 200 block of Frederick Street, officials said.
Swung machete: The victim approached the Jeep and yelled at the occupants, causing Medina to exit the vehicle with a machete and swing at him, charging documents state.
Medina hit the victim, causing a large laceration to his left forearm, officials said.
A witness tried to take Medina's keys so he couldn't flee the scene, but Medina swung the machete at him and cut two fingers, authorities said.
The victim told police that he was cut "to the bone" by the machete and required surgery, police said. 
The witness who police said had his fingers cut by the machete needed stitches, court documents state.
Charges were filed for Medina on Monday, Nov. 5, and Medina was arrested on Tuesday, Nov. 12, according to court records. He was released on $25,000 unsecured bail, and his preliminary hearing is scheduled for Dec. 4.
— Reach Christopher Dornblaser at cdornblaser@yorkdispatch.com or on Twitter at @YDDornblaser.