Police: Robber hits Manchester Twp. nail salon

Liz Evans Scolforo
York Dispatch
Police are asking for the public's help to solve the robbery of a Manchester Township nail salon.
At 7:47 p.m. Thursday, Sept. 27, a man walked into Glamour Nails in the Manchester Crossroads shopping center along Route 30 and made his way to the cash register, according to Northern York County Regional Police.
He was wearing a gray hooded sweatshirt with the hood up, blue jeans and a black bandanna over his face, police said. He is about 5-feet-10 and weighs about 250 pounds, according to a news release.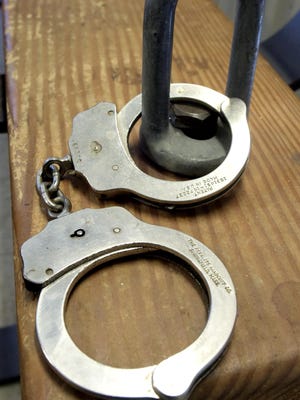 The robber tried to open the register, but employees started to intervene, according to police.
That's when the robber indicated he had a gun, although he never displayed one, police said.
He demanded employees open the cash register, which they did, police said.
The robber grabbed an undetermined amount of money and left the store, fleeing in a dark-colored newer-model Dodge Durango, police said.
The Durango was last seen heading east on Route 30.
No one was hurt, police said.
Anyone with information about the robber, and anyone who thinks they might know the robber's identity, is asked to call Northern Regional Police's tip line at 717-467-TELL, or email tips to tips@nycrpd.org.
— Reach Liz Evans Scolforo at levans@yorkdispatch.com or on Twitter at @LizScolforoYD.