PSP: Glen Rock-area man had sex with teen on school playground

Liz Evans Scolforo
York Dispatch
A Glen Rock-area man is accused of having sex with a 15-year-old girl he allegedly plied with pot and booze — including on the playground of Friendship Elementary School, state police said.
Kevin J. Nicholas Jr., 23, of the 3400 block of Sticks Road in Codorus Township, was arraigned Tuesday, Sept. 18.
State police on Wednesday, Sept. 12, filed felony charges of statutory sexual assault, aggravated indecent assault and corruption of a minor against Nicholas, as well as the second-degree misdemeanor of indecent assault, according to charging documents.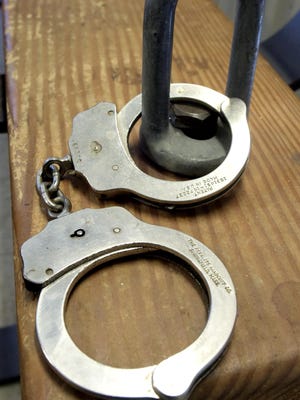 Nicholas was committed to York County Prison Tuesday with bail set at $25,000. Court records don't list an attorney for him.
According to charging documents, Nicholas and a 15-year-old girl were engaged in a consensual sexual relationship for about two weeks, starting May 18.
Nicholas would often supply her with marijuana and alcohol when they met up, state police allege.
Playground sex: Despite knowing her age, Nicholas had sex with her a number of times, including at his home, at a location in Maryland and on the playground of Friendship Elementary School, on Sticks Road next to Nicholas' home, according to charging documents.
Nicholas told witnesses about the relationship, explaining he "caught feelings for her," documents state.
More:Police: York-area victim got child-rape suspect to talk on tape
More:Child rape charges refiled for York Haven man
More:Report: Pa. priests molested over 1,000 children
He allegedly instructed the girl to tell his mother that she was 18 because he knew their relationship "wasn't right," according to charging documents.
During a Sept. 1 interview with state police, Nicholas acknowledged having sex with the girl, confirmed he knew her correct age and also admitted to telling her to say she was 18 for his mother's benefit, documents allege.
"Nicholas stated he knew he 'messed up' and reported that he told (the girl) the situation was sketchy, but he felt bad for her and continued their short relationship," charging documents state.
Nicholas's preliminary hearing is scheduled for Oct. 10 before Magisterial District Judge Thomas J. Reilly.
— Reach Liz Evans Scolforo at levans@yorkdispatch.com or on Twitter at @LizScolforoYD.