Police: Man stabbed in West York
A man was stabbed in West York in what police say was a domestic-related incident on Sunday, Aug. 12.
Now, according to officials, the victim is charged.
West York Police identified the victim as 18-year-old Abel Blanco-Lopez. Charges filed Tuesday, Aug. 14, allege Blanco-Lopez's sister stabbed him in the neck when he was punching her.
Blanco-Lopez, of the 1400 block of West King Street, is charged with strangulation, simple assault, terroristic threats and harassment.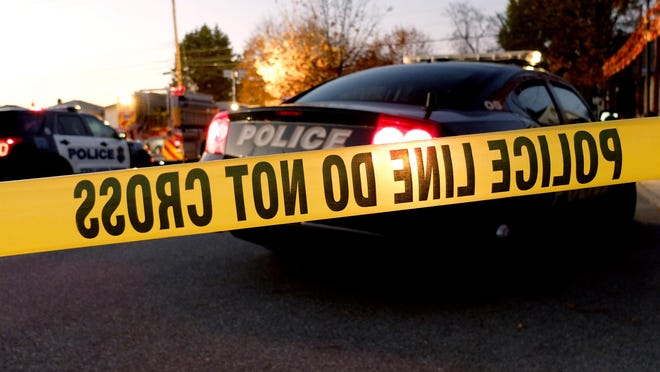 More:Prison for York-area woman who stabbed grandfather with knife, carving fork
More:Police: West York man choked woman until she passed out
Alleged incident: Police say officers were sent to a home in the 1400 block of West King Street about 1:30 p.m. Aug. 12 and found the man stabbed in the neck.
According to police, Blanco-Lopez got into an altercation with his mother, and eventually he began assaulting both his mother and his younger sister.
Blanco-Lopez choked his mother during the assault, officials said. Police say the two victims and his older sister tried to get away, but he followed them to the living room. Afterward, Blanco-Lopez ran out the door, according to officials. 
His older sister grabbed a knife on her way out of the house and jumped a neighbor's fence, and Blanco-Lopez followed her, charging documents allege. He began punching her, so she took the knife and swung it at him, cutting him in the neck, police said.
Blanco-Lopez, according to police, was taken to York Hospital. His injuries were not life-threatening, officials said. 
A West York detective spoke to Blanco while Blanco was in the hospital, and he admitted to getting into a fight with his family and going after his sister, charging documents state. 
West York Police Chief Matt Millsaps said the York County District Attorney's Office decided not to charge the older sister.
Blanco-Lopez was arraigned Friday, Aug. 18. He posted $20,000 bail that day, according to prison records.
He does not have an attorney listed.
His preliminary hearing is scheduled for Aug. 31 at District Judge Jennifer J.P. Clancy's office.
— Reach Christopher Dornblaser at cdornblaser@yorkdispatch.com or on Twitter at @YDDornblaser.