Police: Turkey Hill clerk closes drawer on robber's hands
A man hoping to rob a York City convenience store had a cash register drawer closed on his hands before he was able to take off with some cash, according to police.
York City Police Lt. Gene Fells said the Turkey Hill at 742 Roosevelt Ave. was robbed at about 11:30 p.m. Wednesday, Aug. 8.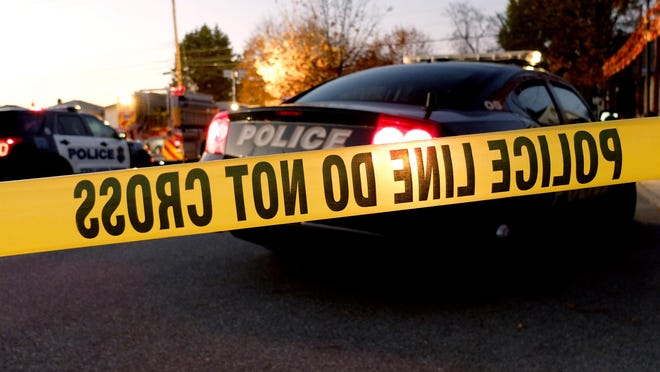 Fells said one suspect, described a medium build, middle-aged white man, took off with an undisclosed amount of money. 
More:Teen who fired outside York High football game being released
More:Two accused in Hanover robbery
Fells said the man was wearing a black hooded sweatshirt with red sleeves, black gloves and a ski mask. The robber also had a blue drawstring backpack on, he said.
Fells said the man demanded cash and mentioned a gun, but he never displayed one. 
According to the lieutenant, the man reached over the counter to take money from the register, but the employee closed the drawer on his hands.
"Before she closed the drawer he was able to get some money," Fells said.
Anyone with information about the robbery can call police at 717-846-1234 or text "Yorktips" and the information to 847-411 or download the York City PD App.  Texting in tips is the best method of conveying information about this incident, police said, and it is anonymous. 
— Reach Christopher Dornblaser at cdornblaser@yorkdispatch.com or on Twitter at @YDDornblaser.