Woman charged in crash that killed mother, daughter in Washington Twp.
An Adams County woman had marijuana in her system when she crashed her Jeep into a car, which ended up killing a mother and her adult daughter in Washington Township almost two years ago, according to police.
State police say Marissa Danielle Chance, of East Berlin, caused the crash that killed Arlene Fulk, 84, and Mary Fredorick, 53, of Hazleton, Luzerne County, on Aug. 18. 2016.
Chance, 36, is charged with two counts each of homicide by vehicle, accidents involving death or personal injury and DUI and four counts of recklessly endangering another person.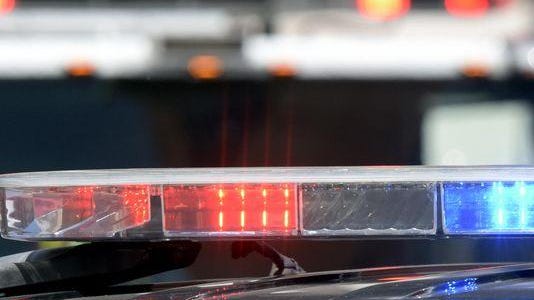 Crash: According to police, Fredorick and Fulk were passengers in a Kia Forte that was stopped in the southbound lane on Baltimore Pike, trying to turn left onto Bermudian Church Road.
Chance, who was driving behind the Kia, took her eyes off the road and struck the Kia, police said. 
The impact cause the Kia to rotate counterclockwise and go into the northbound lane of travel, and it was struck by a Ford F-150 going north, according to officials.
It was then pushed into a Mercury Cougar that was stopped and waiting to turn onto Baltimore Pike, police said.
The drivers of the Ford F-150 and the Mercury Cougar were not injured.
Fulk died at the scene, and Fredorick was flown from the crash scene and later pronounced dead at York Hospital, according to the York County Coroner's Office.
Fulk was in the back seat not wearing a seat belt, and Fredorick was in the passenger seat wearing a seat belt, the coroner's office said.
The driver of the Kia, Fredorick's husband, suffered minor injuries, according to police. 
More:Springettsbury Twp. man accused in fatal Spring Garden crash
More:Police: Man fatally struck in Conewago Twp.
More:Coroner IDs mother, daughter killed in Washington Twp. crash
Chance: According to court documents, Chance was driving with a suspended license and no insurance on her car. 
She told police she took her eyes off the road to place her Snapple back in the cup holder, and when she looked back up she realized the car in front of her had stopped, officials said.
She tried swerving around the vehicle but struck the car instead, according to police.
Her blood was drawn, and results showed that Chance had marijuana in her system during the crash, court documents allege.
A crash reconstruction concluded that Chance was driving 19 mph when she hit the car, and the northbound Ford F-150 was going about 48 mph when it struck the vehicle, officials said.
Charges were filed Tuesday, April 24, and she was arraigned on them that day. Ron Gross, Chance's attorney, said he did not want to comment on the case until they get deeper into it with the York County District Attorney's Office. 
She remains free on $50,000 unsecured bail, meaning if she does not show up to court proceedings she could forfeit up to that amount. 
She has a preliminary hearing scheduled for June 4 at District Judge Richard Thomas' office. 
— Reach Christopher Dornblaser at cdornblaser@yorkdispatch.com or on Twitter at @YDDornblaser.