York City man accused of raping 3-year-old girl
A York City man is accused of raping a 3-year-old girl about eight years ago when he was 34, according to officials.
York City Police say Jacob Harry Hess admitted to raping the girl in 2010.
Hess, 42, of the 400 block of West Princess Street, is charged with rape of a child, sexual assault and indecent assault of a person younger than 13.
Charges were filed Thursday, April 19, and the U.S. Marshals Fugitive Task Force took him into custody without incident in the 800 block of West Poplar Street on Friday, April 20, according to the U.S. Marshals Service.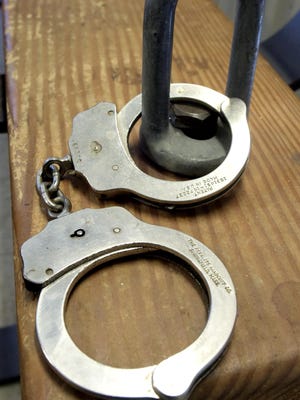 Alleged rape: In October, the victim spoke to police and told them Hess had raped her multiple times at his old York City home, police said.
In January, police spokes to Hess, who initially only admitted to touching the girl's genitals by accident while they were wrestling, court documents state.
Hess then went on to say how he hated cops and the "system" and how the victim never liked him, police said. 
More:Police: Stewartstown-area man raped York College student
More:York City homicide prompts GVI response
After the interview, Hess became "physically ill" and had to leave, but he promised to return for follow-up questions, according to charging documents.
Police say Hess talked with a detective one week later and admitted to raping the girl once, when he was drunk, during the time in which he had an ankle monitor, which would would have been between December 2009 and April 2010.
He would have been 34 at the time, and she would have been 3, police said. The girl was playing on his lap when the rape occurred, charging documents allege.
Police say Hess knew the victim.
Hess was arraigned on the charges Friday morning, and he was sent to York County Prison in lieu of $50,000 bail.
He does not have an attorney listed.
Hess' preliminary hearing is scheduled for May 7 at District Judge Ronald Haskell's office.
— Reach Christopher Dornblaser at cdornblaser@yorkdispatch.com or on Twitter at @YDDornblaser.