Police: Student threatened shooting at South Western school
An 18-year-old South Western School District student allegedly talked to his fellow classmates about shooting up the school.
Penn Township Police say Ethan Michael Wilson also made comments about putting explosives in the lobby to block it and that he was making explosives in his basement.
Wilson, of the 800 block of Alvin Street, is charged with terroristic threats.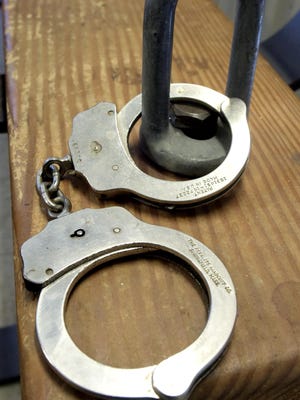 Threats: According to police, Wilson made the comments while in a class at South Western High School about 10 a.m. Feb. 15.
"Why do you think I want to shoot up the school?" Wilson said to another student, according to court documents.
The school's principal provided a written statement from Wilson that said he made comments about guns and a pressure cooker and that he has a ski mask, officials said.
Police spoke to him that day and he admitted to making comments about shooting people and making pressure-cooker bombs, court documents allege.
More:Chief: 'Potential' South Western school threat not credible
More:Penn Township man accused of raping teen
More:Officials still seeking help in Central York threats
The police department had an increased presence at the schools Monday, Feb. 19, as a result of threats and the recent shooting in Florida. At the time, Chief Jim Laughlin said juveniles had made threats on social media but that those threats were not credible.
On Thursday, Feb. 22, Lt. Guy Hettinger said the police department increased its presence Monday because of Wilson's alleged threats as well, despite the situation having been handled a few days before.
He said the department wanted to quell any fears parents might have had.
South Western Superintendent Jay Burkhart said he could not comment on Wilson's status at the school because the investigation with police is ongoing.
Wilson was arraigned on the charge Friday, Feb. 16. He remains free after posting $10,000 unsecured bail. 
A number could not be found for him, and his attorney, Dan Carn, declined comment Thursday afternoon.
Wilson's preliminary hearing is scheduled for April 9 at District Judge Jeffrey Sneeringer's office.
— Reach Christopher Dornblaser at cdornblaser@yorkdispatch.com or on Twitter at @YDDornblaser.