PSP: 'Upskirting' reported by 2 Kennard-Dale students

Liz Evans Scolforo
York Dispatch
An 18-year-old male student at Kennard-Dale High School is under investigation for allegedly trying to take, or perhaps taking, photographs under the skirts of two girls, according to state police.
State police said that on Thursday, Feb. 15, the male student, who lives in the Felton area, grabbed the skirt of a 17-year-old girl at the 393 Main St. school in Fawn Grove and tried to take pictures under her skirt.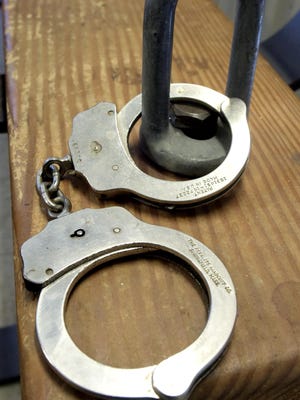 A second 17-year-old student "reported a similar incident (happened) to her," according to a state police news release.
The news release describes the conduct as being indecent assaults.
The news release doesn't say whether the male student succeeded in getting upskirted photos of either girl.
"This incident is actively being investigated," state police wrote in a news release.
It is unclear what measures, if any, the high school has taken in response to the alleged upskirting attempts.
More:Student accused of having weapon at Kennard-Dale High banned from campus
South Eastern School District Superintendent Jeffrey Hughes declined comment through a secretary.
Trooper James Spencer, a state police spokesman, did not immediately return messages seeking comment.
Anyone with information about the incidents is asked to call state police at 717-428-1011.
— Reach Liz Evans Scolforo at levans@yorkdispatch.com or on Twitter at @LizScolforoYD.