Student accused of having weapon at Kennard-Dale High banned from campus
The 17-year-old Kennard-Dale High School student who police say had a spear on him while at school is now banned from the campus, according to a statement from a school official.
South Eastern School District Superintendent Jeffrey Hughes wrote in a statement on the district's website Tuesday, Feb. 20, that school officials were alerted to the student  and took steps to ensure the school was safe. 
More:Police: Student had weapon at Kennard-Dale High School
State police say the student had a homemade spear that was about a foot long and a tool with a wooden handle and sharp, knife-like ends Thursday, Feb. 15.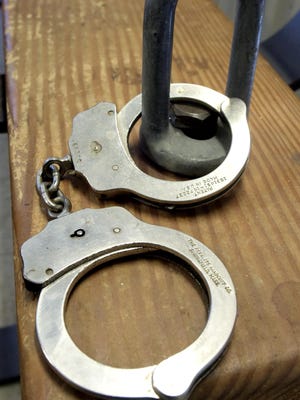 The spear, according to police, was made in a class.
Normal protocol was followed, including notifying state police and addressing the student's conduct according to the school district's policy, student code of conduct and state and federal law, resulting in the student being banned from campus, according to the statement.
Parents or students concerned about school safety should contact their building principal or Hughes, the statement reads.
The teen, of Stewartstown, is charged with possessing weapons on school property, according to police.
 — Reach Christopher Dornblaser at cdornblaser@yorkdispatch.com or on Twitter at @YDDornblaser.