Man assaulted, tried to kiss Giant cashier, Springettsbury police say

Liz Evans Scolforo
York Dispatch
A man grabbed a Giant Food Store employee and took her to the ground as he tried to kiss her but was thwarted by several customers and store employees, police said.
Springettsbury Township Police said the man was taken to a local hospital to be evaluated because "it is believed he was under the influence of an illegal substance." His name has so far not been released.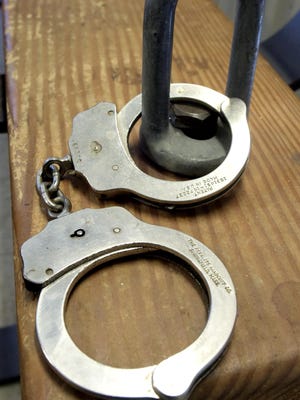 Police said it happened about 9:30 a.m. Sunday, Feb. 18, at the 2415 E. Market St. supermarket.
The man grabbed the young woman from behind in the area of the cash registers, tried to kiss her and pulled her to the ground, police said.
He wouldn't let her go, even though she was struggling to get away, according to police.
Several people — both customers and Giant employees — pulled the man off  her and kept him on the ground until officers arrived, police said.
The man  struggled with officers but was eventually arrested, police said.
The young woman suffered minor injuries, according to police.
Her attacker is facing charges, police said.
Police thanked the good Samaritans who rushed to help the assault victim, saying their efforts stopped the assault from continuing.
— Reach Liz Evans Scolforo at levans@yorkdispatch.com or on Twitter at @LizScolforoYD.