Shooting of man on York City street prompts GVI response
The shooting of a man who was walking down a York City street last week has prompted a Group Violence Intervention initiative response, according to police.
Shandon M. Garner, 20, of York City, told police he was walking in the 600 block of East Philadelphia Street about 6:35 p.m. Tuesday, Jan. 30, when he heard gunfire, according to York City Police.
Garner told officers he suffered a gunshot wound to the arm and a shrapnel wound to his chest, police said.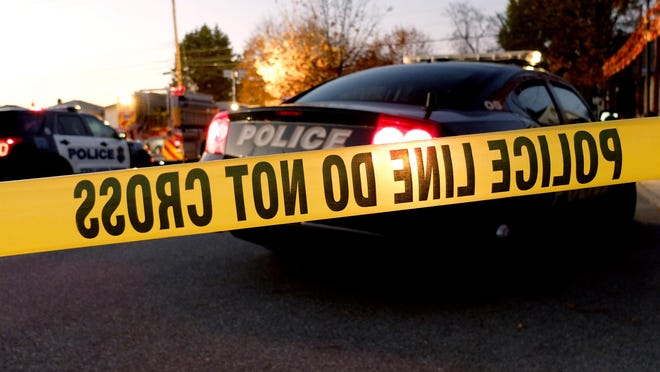 He was taken to Memorial Hospital in a private vehicle, at which point officers were alerted to the shooting by hospital staff, according to Lt. Gene Fells, who supervises the city's detective bureau.
Garner was then taken to York Hospital, according to police.
More:Police: Man shot as he walked down York City street
Response: The premise of the GVI, offered through the John Jay College of Criminal Justice, is that a small number of people in any city perpetrate the vast majority of violent crimes.
To reduce violent crime, law enforcement has to identify and target that small group of people, who are often involved in gangs or the drug trade or both. Those targeted then carry the message back to their associates.
York City Police said in a news release Monday, Feb. 5, that the shooting prompted a GVI response. 
Probation visits, traffic enforcement and foot patrols were all part of that response, according to officials. There were 65 contacts made, and there were 32 probation visits, 11 traffic citations, 11 warrants served, nine arrests and one traffic warning as a result of the response.
Police say a traffic violation in the area of East Market and Franklin streets Thursday resulted in the recovery of a handgun that had been reported stolen during a West York burglary.
Additionally, police say during a probation visit in the 300 block of King Street officials recovered a pistol that was reported stolen from Maryland. Ammunition, more than two pounds of marijuana, a scale and other drug paraphernalia also were seized, according to the release.
— Reach Christopher Dornblaser at cdornblaser@yorkdispatch.com or on Twitter at @YDDornblaser