Police: Newberry Twp. man sexually assaulted dog

Liz Evans Scolforo
York Dispatch
Newberry Township Police arrested a man after they say he was caught in the act of sexually assaulting a neighbor's dog.
Jeremy Paul Shaner, 24, of Cedar Hill Drive, is charged with the second-degree misdemeanor of having sexual intercourse with an animal and two counts of the summary offense of cruelty to animals.
Police said it happened the afternoon of Dec. 29.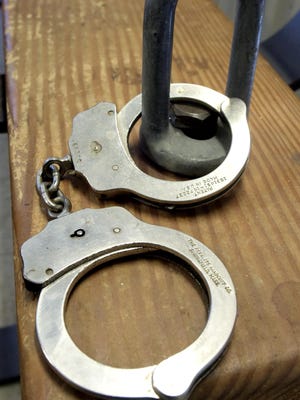 Police filed charges  Tuesday, Jan. 23. Shaner is being sent a summons to appear, online records state, meaning he has not yet been arraigned on the charges.
According to charging documents, a woman who lives in a home near Shaner came home and heard the family dog — a 5-year-old male boxer — crying in the bathroom.
She opened the bathroom door and saw Shaner standing there naked and the dog still crying, documents state.
Shaner grabbed his clothing off the floor and ran out of the home, police said.
The woman noticed something was amiss and took the dog to a local animal hospital to be examined, according to police.
The next day, police spoke with Shaner and learned the man was hanging out at the home of his friend but was asked to leave by the friend, who then went to another area of the home.
Instead of leaving, Shaner took the dog into the home's bathroom and inappropriately touched the dog, charging documents allege.
— Reach Liz Evans Scolforo at levans@yorkdispatch.com or on Twitter at @LizScolforoYD.