Police: Suspected DUI mom left infant home alone

Liz Evans Scolforo
York Dispatch
A traffic stop in Wrightsville for suspected drunken driving led police in nearby Lower Windsor Township to charge the driver for allegedly leaving her infant home alone, police said.
"It's another parent-of-the-year award," Lower Windsor Township Police Chief Tim Caldwell said, lamenting that some parents put their own desires before the well-being of their children.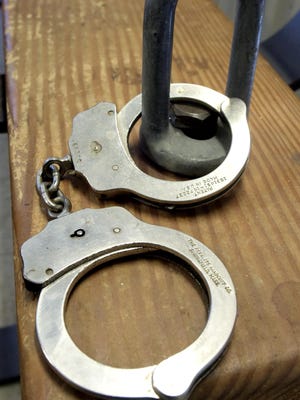 "It happens locally, and it happens quite a bit," he said. "It's concerning."
Alexis Zipp, 22, of Bull Run Road in the township, was pulled over about 3 a.m. Monday, Aug. 14, at Hellam and Third streets by Wrightsville Police.
She became upset during the stop, telling the officer her baby might be home alone — that her mother might have left the child alone in Zipp's home, according to charging documents.
More:Police: Dad left boy in car after fleeing, crashing
Lower Windsor Township Police Cpl. James Thomas went to Zipp's home after Wrightsville Police alerted him to the situation, according to Caldwell.
House unlocked: Charging documents state that Zipp told police a specific door to her home would be unlocked, and Thomas walked into the house through it after not getting an answer at the front door.
"He found the baby lying in bed," Caldwell said.
Zipp's 6-month-old child was wrapped in a blanket, asleep on the twin bed, documents state.
Thomas called an ambulance to check on the child, police said, and it was determined the child had no injuries.
Thomas also called the York County Office of Children, Youth and Families; a caseworker responded and took emergency custody of the baby, police said.
Grandmother unaware: Thomas then spoke with Zipp's mother over the phone.
The grandmother said she hadn't been at Zipp's home all day and wasn't supposed to be watching her grandchild that day, according to documents.
More:Prison for wife who helped W. Manheim man rape kids
Zipp remains free on $5,000 bail, charged with the first-degree misdemeanor of child endangerment.
As of Monday, Wrightsville Police hadn't filed charges against her in relation to the traffic stop.
"I don't know what's going on with this young lady, but why in the world would you leave your child home alone?" Caldwell said. "At the end of the day, you have to call into question where someone's priorities are."
— Reach Liz Evans Scolforo at levans@yorkdispatch.com or on Twitter at @LizScolforoYD.