PSP: Alleged dealer sold fatal heroin to Stewartstown man

Liz Evans Scolforo
York Dispatch
A Cross Roads man is facing felony charges for allegedly selling a deadly dose of heroin to a Stewartstown man in January.
Steven William Westervelt, 34, of Logan Road, will be charged with drug delivery resulting in death and heroin possession with intent to deliver, according to charging documents filed Friday, Aug. 4, by state police.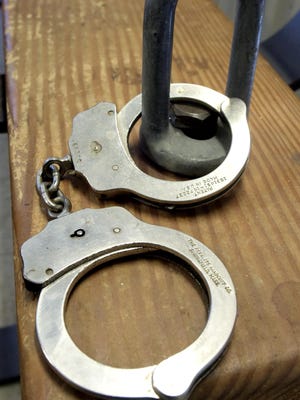 Police allege he sold heroin to 34-year-old Nathaniel Kent Sweatt on Jan. 25.
Sweatt was found unresponsive, slumped on a couch on the deck of his Stewartstown home, by a family member about 1:30 a.m. Jan. 26, according to charging documents. 
York County Deputy Coroner Steve Cosey pronounced Sweatt dead at the scene, according to Coroner Pam Gay.
An autopsy and testing later determined Sweatt's cause of death was mixed alcohol and heroin toxicity, Gay said.
Plastic straw: In Sweatt's pants pockets, police found a plastic straw and a piece of paper with Westervelt's phone number on it, according to state police.
An analysis of Sweatt's cellphone revealed he and Westervelt had exchanged texts in the hours before Sweatt overdosed.
Sweatt texted the alleged drug dealer at 4:44 p.m., asking if he could "do 50," and Westervelt replied, "I'm waiting for my guy to hit me up," according to charging documents.
Westervelt then texted Sweatt at 8:10 p.m., saying, "On my way," charging documents state.
Caught on video: Sweatt was working that night at the Sunoco gas station in Stewartstown, according to police.
Video surveillance from the Sunoco shows Westervelt pull in about 8:30 p.m., walk into the store and engage Sweatt in a brief hand-to-hand transaction while Sweatt was behind the store counter, documents state.
Charging documents state Sweatt's family knew he had been addicted to opioids in the past but were under the impression he wasn't using drugs anymore.
Court records do not list an attorney for Westervelt.
Once arrested, he will be arraigned on his charges.
— Reach Liz Evans Scolforo at levans@yorkdispatch.com or on Twitter at @LizScolforoYD.