York Haven-area man charged with child rape
Liz Evans Scolforo
505-5429/@LizScolforoYD
A York Haven-area man is accused of sexually assaulting a girl three times over a five-year period, starting when she was 5 years old, police allege.
Richard Alan Fetrow Jr., 26, of Popps Ford Road in Newberry Township, has not yet been arraigned, according to online court records.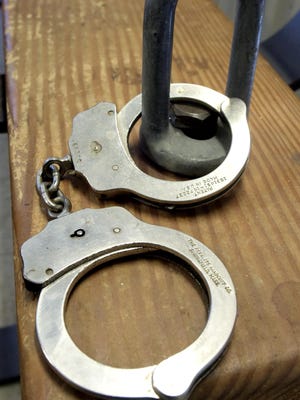 He is facing charges of child rape of a victim less than 13, involuntary deviate sexual intercourse with a child, sexual assault, aggravated indecent assault on a child and two counts of indecent assault on a person less than 13 years old.
The assaults happened between 2001 and 2006, according to charging documents filed by Newberry Township Police.
On one occasion, Fetrow forced his penis into the girl's mouth, but a third person separated them after hearing the struggle, police allege.
On another occasion, Fetrow took off his swim trunks while swimming in a creek, pushed the girl's head underwater and tried to force his penis into her mouth, documents state.
He admitted to rubbing his penis against the girl's genitals and trying to have sex with her.
It is unclear whether Fetrow has retained an attorney. A message left at his listed address was not immediately returned.
— Reach Liz Evans Scolforo at levans@yorkdispatch.com or on Twitter at @LizScolforoYD.