Police: Etters man paid girl, 14, for sex and recorded it
Liz Evans Scolforo
505-5429/@LizScolforoYD
A Newberry Township-area man is accused of taking a 14-year-old girl he met online to his home and paying her to have sex with him while he recorded it, charging documents allege.
Austin Lee Bonsell, 20, of 5 Violet Drive in Newberry Township, is expected to be arraigned Wednesday morning at the office of District Judge Scott Gross, according to a member of Gross' office staff.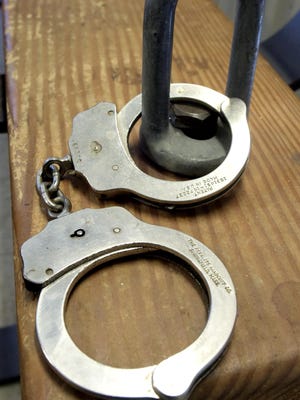 He will be charged with the felony offenses of statutory sexual assault, promoting prostitution of a minor and corruption of a minor, according to court records.
According to charging documents filed Monday by Newberry Township Police, Bonsell met the girl through Facebook in December.
That night, Bonsell picked up the girl but they did not have sex, police said.
The two continued to converse through Facebook for a couple of weeks, and eventually Bonsell started offering the girl money to have sex with him, documents allege.
Baltimore cop accused of 'sexting' York County teen arrested again
How much? He told her he would pay $50 for her to perform oral sex on him, $150 for intercourse and $200 "for all of it ... while recording the act," charging documents state.
Late one night, still in December, Bonsell picked up the girl and brought her to his home, police said.
There, the two had sexual relations, and Bonsell used his iPhone to record a portion of it, documents allege.
Bonsell said he stopped when the girl said the intercourse was hurting her, according to documents.
Alleged York 'predator' captured out of state with runaway
He gave the girl $200 as payment for the encounter, police allege.
Bonsell knew before having sex with the girl that she was 14, documents allege.
A phone message left at Bonsell's home wasn't immediately returned. It's unclear whether he has retained an attorney.
— Reach Liz Evans Scolforo at levans@yorkdispatch.com or on Twitter at @LizScolforoYD.